Broadway dynamic duo Audra McDonald and Ted Sperling glide into the Carver on a magical voice
Anyone losing sleep over the future of the American musical needs to relax. Really. As long as Audra McDonald and Ted Sperling are around, that much-beloved but lately lamented theater tradition is in very good hands.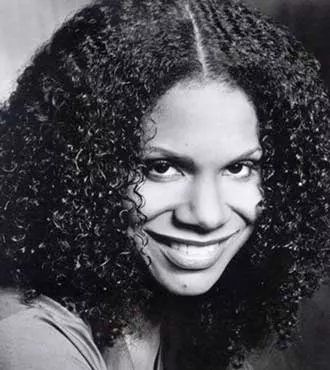 Broadway star Audra McDonald will perform selections from her recent solo albums and stage repertoire April 8 at the Carver.
As singer-actor and conductor, respectively, McDonald and Sperling have championed and celebrated the glorious diversity of the theater's new league of songwriters. The two have been friends since the mid '90s and Sperling has been McDonald's musical director since 1999. Their collaborations have put them front and center of a thrilling, often challenging, sound of music that is redefining the American show tune.
Much has been written, and rightly so, about McDonald's sweep of four Tony awards so early in her career. Last year, Sperling was similarly honored for his orchestrations of Adam Guettel's soaring, unabashedly romantic The Light in the Piazza. Easily the best original score currently being sung on Broadway, it confirms Sperling's place as one of Broadway's most talented musicians in a career that has landed him on stage, behind the scenes, and in the pit for such shows as Titanic, Kiss of the Spiderwoman, The Full Monty, the glorious Floyd Collins, and most recently, as director of Michael John LaChiusa's newest theater piece, See What I Wanna See, at the Public Theater.
The McDonald-Sperling partnership is clearly one that works. The secret to their success? "We are friends who share a taste in music," said Sperling. Simply put, but it's a shared taste and wealth of talents that has delivered, so far, two knock-out albums: How Glory Goes and Happy Songs, each of which blends new music with golden oldies.
A sampling of the music they love will be heard next week when An Evening with Audra McDonald floats into the Carver Cultural Center on a concert tour that follows an already busy springtime for both artists. They have just wrapped an engagement with the Houston Grand Opera where he conducted and she starred in two one-woman operas, Cocteau and Poulenc's La Voix Humaine, and the world premiere of LaChiusa's Send (who are you? I love you), commissioned for McDonald by the HGO.
Apparently not one to put much stock in a holiday following such a feat, McDonald is doing a quick cross-country tour, with Sperling at her side, offering a performance in which this beloved soprano will pull from her astonishing and diverse repertoire. The concert on Saturday night will no doubt make that very clear. As Rodgers and Hammerstein might say, it should be some enchanted evening.


Audra McDonald
8pm Sat, Apr 8
$41
Jo Long Theatre
Carver Community Cultural Center
226 N. Hackberry
207-7211
thecarver.org



"Audra is so musical, she can make anything work," said Sperling in a phone interview with the Current. "We are still finalizing the concert's song list; but it will include songs from her solo albums and recent work, and maybe something from Seven Deadly Sins." The latter, by the way, is not the Kurt Weill version (she has already done that one with the Atlanta Symphony) but one written by several contemporary composers offering a fresh twist on the old chestnut. This new version, which premiered in 2004 at Carnegie Hall, includes songs by an impressive cadre of Sondheim successors such as LaChiusa, Ricky Ian Gordon, and Lynn Ahrens and Stephen Flaherty.
Asked if McDonald would be singing some of her big numbers from shows like Ragtime, Sperling said no, explaining that the concert rep would be a bit more intimate, just Audra and a trio of musicians. Considering that The New York Times recently dubbed her "that one-woman crossroads of vocal genres," it is a safe assumption that anything she performs will be memorable. After all, musicals and opera aren't her only terrain. You can count everything from Shakespeare to television's The Bedford Diaries and Annie in her catalogue of achievements. Her musical repertoire is equally diverse, expanding to popular songsmiths such as Rufus Wainwright and Randy Newman.
McDonald achieved high praise and her first Tony Award in 1994 for her performance in Nicholas Hytner's darkly brilliant reconstruction of Rodgers and Hammerstein's Carousel. Acclaim has pretty much become the norm for McDonald since that time in a busy, dizzying career that continues to top itself with new and diverse challenges. Over the years, she has become one of the few beacons of the contemporary musical. Her rich and radiant soprano enhances and enlivens each score she sings with dazzling musical texturing and just the right punch of pizzazz. Whether she is putting new spins on old favorites, or committing her own stamp to new works, she is a sublime theater artist.
Just hold on tight while her honeyed soprano glides into Harold Arlen's "The Man That Got Away" and, for the first time, you'll forget about Judy Garland. •