Better late than never, the City of San Antonio approved an ordinance in 2010 which requires 'residential multi-family properties to provide or contract on-site recycling collection services.' Set for implementation within a time frame beginning in 2011, apartment, condo and townhome communities will now have access to recycling programs along with the rest of the city. Because I serve on the Homeowners Association for my townhome community, I had the privilege (not) of reading the rather long document of definitions, regulations, and multiple whereas yada yadas... All this to make sure the Association filed a recycling plan with the proper authorities, puts out the correct bins, signs, and educates residents on what is acceptable to recycle and what is not. In April 2012, my community received our "recycle only" bin. This made me very happy — for the environmental implications and because I had been schlepping my paper and cans to different church recycle bins for years and carrying my glass containers (sometimes including an embarrassingly large haul of beer and wine bottles) to work, where a co-worker took them home to his blue City of SA cart. Now, I just walk down to the end of the sidewalk and dump everything in our bin. Even though there are signs defining what is acceptable to recycle and what is not, you'd be surprised what I see in the bin. So, just in case you live in an apartment/condo/townhome community and are a recycling newbie, here's an overview of the rules. For a full list see the
City of SA website
and/or contact your community management.
YES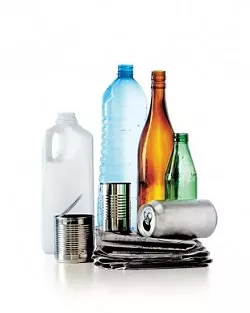 paper--magazines, newspapers, file folders, gift wrap and junk mail (which is about all I get) glass--rinsed bottles and jars plastics--labeled 1-7, bottles, cups, lotion and shampoo bottles metals--aluminum drink cans, aluminum baking tins, steel or tin food cans and lids, empty aerosol cans (remove nozzle and discard in trash)
NO
lightbulbs
clothing household trash aluminum foil appliances auto glass dead animals (dead animal pick-up)
garden hoses toys plastic bags (most HEB and Wal-Mart stores recycle plastic bags) yard trimmings greasy pizza boxes If you're having trouble getting started, here's more tips: Place the your home trashcan and recycle container right next to each other. Use the nifty lined paper bags from Home Depot or Lowes that you fill up and then toss in the bin with the recycle. Download the
recycling guide list
and pin it up right by the containers.
San Antonio activist and nonprofit veteran Laura Carter believes in enabling the community to work from the heart, not just the wallet. During her time at the San Antonio Area Foundation, Laura implemented new technology, managing website design and content for all published materials. She introduced multimedia and social media into the communications plan, increasing the community's participation in the Foundation's programs. She is currently Communications Director at Providence Catholic School.