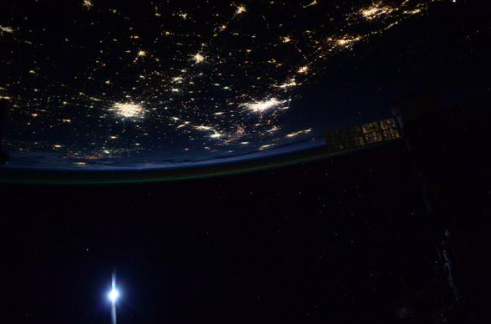 Via Twitter user @StationCDRKelly
Astronaut Scott Kelly tweeted this picture of Texas from space.
Need a picture of (most of) Texas from space? Astronaut Scott Kelly has got you covered.
Kelly tweeted out this image on Friday from the International Space Station:
Unfortunately, the image — astonishing as it is — gives short shrift to San Antonio. You can't see all of it, just a tiny little speck of light at the bottom.
It's a little difficult to make out exactly what's what in the image, so we took our best stab at putting some labels on it for you: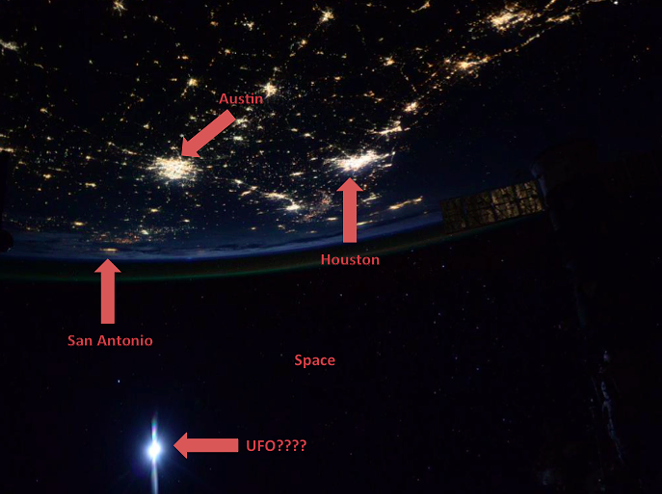 I'm not proud to admit that this map caused a considerable degree of debate in the
Current
newsroom, and our final analysis is that this could really be anywhere in the world. It's
probably
a portion of Texas, but if you have compelling evidence to the contrary, I'm ready to be convinced.
Kelly will spend several more months aboard the ISS, so hopefully we'll get a full shot of South Texas between now and then.
Kelly's current assignment in space is a year-long research project on the health effects of long-term space flight. He will return to Earth in the Spring of 2016, when scientists will compare him to his earthbound twin brother Mark Kelly.