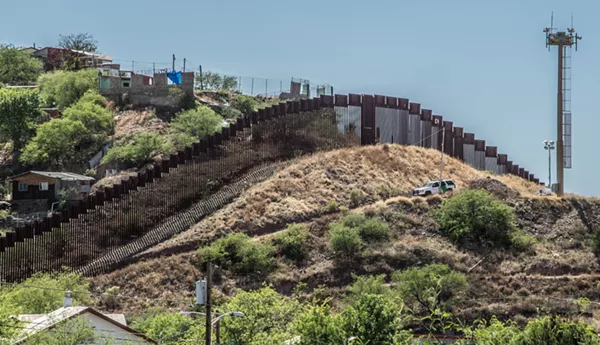 At least 150 of the 700 companies interested in building parts of President Trump's border wall are located in Texas — and 19 of them are in San Antonio.
From concrete pourers to environmental consultants to engineering firms — a variety of local business have signed up as "interested vendors" on
the submission page
. As of Friday, seven of these businesses have already submitted serious proposals.
One of them is Raba Kinster, a San Antonio civil engineering firm. But John Borland, the firm's director of federal projects, was quick to point out that their company is not a "prime contractor," and would only provide ancillary work. If selected, Raba Kinster contractors would be testing the soil structure of the borderlands for the best place to build and help design the wall's foundation.
Asked if he or his colleagues had considered the political aspect of this bid before submitting a proposal, Borland replied, "Nope, not on our end."
None of the other contractors who responded to the
Current
's interview requests were willing to speak on the record.
It seems many vendors have placed job creation before immigration politics in casting their bids. At least half of the San Antonio vendors are Hispanic-owned, a population that's been particularly under attack for wanting to profit off of it. According
to the Washington Post,
a number of Hispanic business owners have already received death threats since submitting their bid.
While many have misgivings about the wall's purpose, they said the opportunity to create local jobs and, perhaps, a more humane wall, outweighed their unease. In the words Patrick Balcazar, the Puerto Rican owner of an interested firm interviewed by the
Post
: "Work is work. I'm not a big fan of how Lady Gaga dresses but if I'm a tailor and she wants me to make her a dress, I will make a dress and I will tell her it looks good on her."