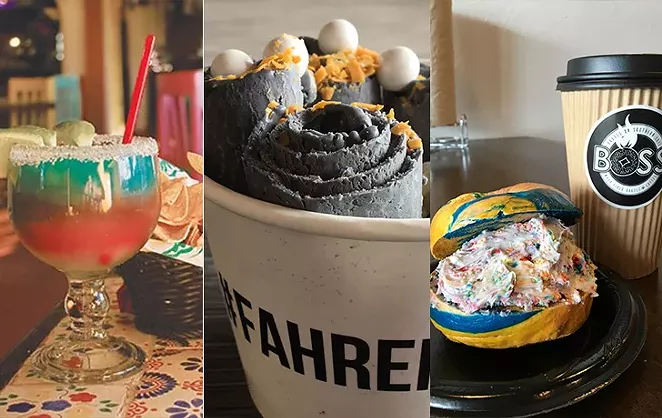 It was a busy month for the dining and drinking scene. Here's a look at the new restaurants in town and those we had to say goodbye to this August.
Fahrenheit 32,
the El Paso-based chain opened its first location in San Antonio, on August 27. Find them at 226 W. Bitters Road, Suite 119, (210) 627-6232.
Jason Dady and Paramour
announced a partnership with the San Antonio Iron Chef as sole caterer. The menu includes deviled eggs, grilled goat cheese sandwiches, duck confit tacos (a major throwback from the DUK Truck), Spanish Quicos, almonds, olives, cheese plates and charc plates. Find it at 102 9th St., Suite 400, (210) 340-9880.
Shake Shack
opened its first San Antonio location off San Pedro with Texas-friendly bites such as the Lockhart Link Burger, a cheeseburger topped with griddled Kreuz Market jalapeno cheese sausage link with ShackSauce and pickles. Find them at 7427 San Pedro Ave.
Yellowfish San Antonio
, the first to bring San Antonio sushirritos, opened a third location. Find them at 17711 I-10 W., Suite 104, (210) 476-5186.
Boss Bagels
opened in Alamo Heights on August 29 with breakfast and lunch options for bagel lovers. Find them at 6458 N. New Braunfels Ave., (210) 504-4888.
Closed
Alberico Fine Wine SA
, which opened in 2015, was locked out of its space in mid-August due to unpaid rent. 5221 McCullough Ave.
After more than 32 years in the food business,
Cha-Cha's Mexican Restaurant
closed its doors off Bandera Road.
The Original Hot Dog House
closed its doors at 1218 W. Bitters Road on August 27. Shop owners will focus on sister location Pugels.