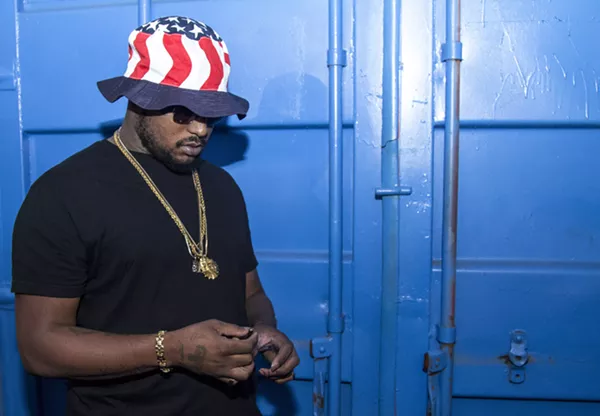 In the past, Schoolboy Q has concerned himself, almost exclusively, with sex. If the myth that the average man thinks about sex every seven seconds is true, then Schoolboy Q halved that number on his earlier efforts, referring back to the bedroom on every other bar. Consider the threesome Guernica on the hook of
"Man of the Year"
— "titties, ass, hands in the air / there's a party over here." It's a shame that Steve Albini copped the name
Songs About Fucking
for the last Big Black record, for Schoolboy Q could have done some crucial work with the title.
With his fourth record
Blank Face
, Q does a hard reset, getting out of bed to explore some new territory — death, psychedelia and aging out of his former career as a Crip. Beginning with a Kanye feature on
"THat Part,"
the album's three-song peak is as arresting, funky and creative as anything in rap this year. West sounds elated to be messing around on someone else's track, relieved from the expectations of his usual top billing. A bit silly and completely untethered, he's still pushing buttons — "I just left the strip club, got some glitter on me / Wifey gonna kill me, she the female OJ." (When he says it, it rhymes).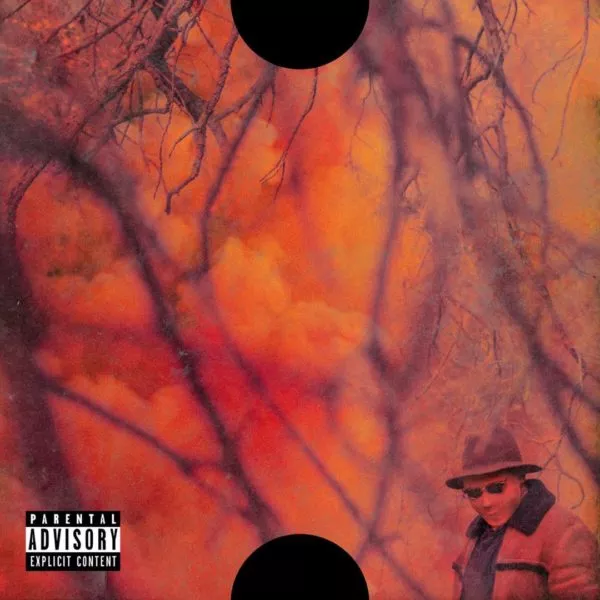 The cover of Schoolboy Q's Blank Face
Q comes back in with command on "Groovy Tony / Eddie Kane," a two-part track with two kinetic beats by Tae Beast and Dem Jointz. Channeling the smart and reckless Tony — a
loaded name
in the hip-hop canon — Schoolboy Q and Jadakiss trade stories of slinging dope: "And to my uncle that hooked up the family / That shit that you was smokin' / I was pushin' residue like on the cushion / I'mma blame it on your ass cause I ain't gettin' whoopings." Here, Q is mean-mugging and a little vulnerable, a contradiction of considerable depth.
At this point in his career, Schoolboy Q's most fruitful contradiction lies in a lifestyle question. Should he abandon the hard life? Like all of us, he wants the best of both worlds, hoping he'll "go out like BB King," while wanting to keep his major "specializing in pistol grip." Q doesn't provide an answer, because he doesn't appear to have one yet.
The past few years of rap have been dominated by Atlanta and, with Gucci Mane out of jail, the throne will remain in Georgia. But the new school of California hip-hop — the g-funk and jazz-rooted sound of Kendrick Lamar, Anderson .Paak, Kaytranda — challenges the wobbly trap of Future and the East Atlanta Santa. But with Schoolboy Q delivering funky, mean street-psychedelia, the power is shifting back toward Los Angeles.