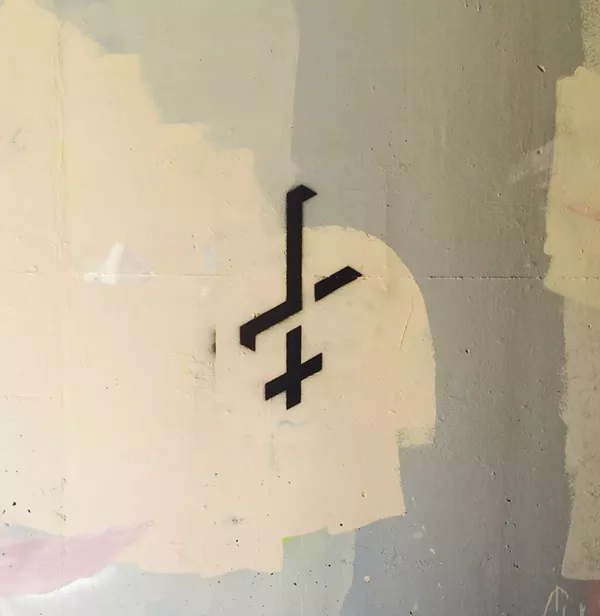 Photos courtesy of White Christ
Like Bart Simpson hiding Slaughterhouse-Five inside his comic book, punk quintet's LP puts the smart in smart-ass.
Imagine 21st Century Fox throwing multiple thousands of dollars at this pitch: a rowdy college comedy which embeds extensive recitations of modernist literary classics between scenes of Rodney Dangerfield mugging for undergraduates and making out with Hot Lips Houlihan. No, we must thank the Muses that Back To School was made in the 80s, when the world was still weird enough that a slapstick flick that makes competitive college diving a central plot device could not only demand budget enough to cast Sally Kellerman and Mr. I-Got-No-Respect in leading roles, but do so with a script that quotes an entire Dylan Thomas poem and features the only major cinematic appearance of Kurt Vonnegut.
They just don't make dumb movies this smart anymore.
Rotatives
, the latest LP from SA's White Christ, is a latter-day avatar of
Back To School
. It's rowdy, it's subversive, and it prominently features Kurt Vonnegut. In fact, it's Vonnegutian to a T: satirical and fantastic, the record deploys images of violence in the service of peace, targeting enemies foreign and domestic. Even the title, which has no English definition, sounds like some terrible Tralfamadorian arsenal: whirring automatons spinning through temporal rifts of empty space, equipped with blades undrawn but razor-sharp.
White Christ's medium, to be clear, is garage punk. Not the garage punk that wallows in reverb as it pops coke-snot bubbles with a Burger Records pin, but the kind of lean, relentless hardcore you might hear blasting out of an actual garage in 1986, played by the neighborhood skater toughs you half-expect to kick your ass and half-hope to teach you how to land a kick flip off the principal's Cutlass Supreme. I don't know if any of the dudes in White Christ ride skateboards, but I do know that Rotatives is an ideal soundtrack for doing anything loud, fast, and possibly out of control.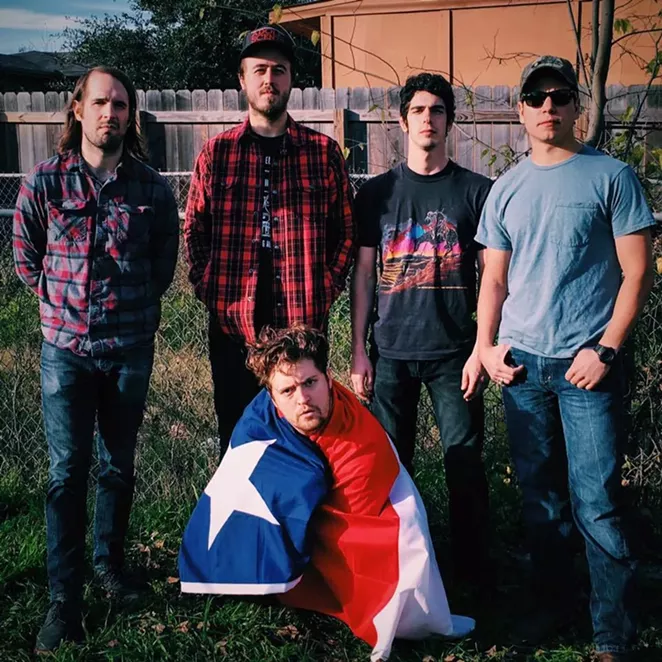 There was plenty to get righteously pissed about when White Christ recorded Rotatives in 2015, most notably a sustained assault on ISIS. Rotatives' A-side opens with a stereoscoping recording of a muezzin, but it's just a few seconds until the band tears into "State." It clocks in at a mere (and cheeky) sixty-nine seconds, but that's plenty of time for their vocalist Jack Parsons (yes, like the occulticly-inclined rocket scientist) to unfurl a jeremiad against the devils of Daesh. Elsewhere, "Trapped Like A Rat" and "Boston" level similar invective at extremists in concise blasts of fury that hover right around a minute each.
Like their savage Albios Christos cassette from last year, though, Rotatives takes a few genre left turns. "The Sissy" turns the clock back from '81 to '69, where Parsons portrays the titular, car-dwelling protagonist, sneering and strutting like Iggy Pop in his prime, while the band burns through its riffs with real raw power. It's funny, too, demonstrating that White Christ isn't thinking solely about the apocalypse.
There's nothing funny about "Don't Leave Me Out," though. In fact, its harrowing account of the psychological and social torment of a high school misfit is the most deeply uncomfortable punk song I've ever heard, owing mostly to the unflinching sample of a child sobbing uncontrollably while a teacher callously yells at him to shut up. You wish Harrison Bergeron would burst on the scene and set things to rights.
The record closes, appropriately, with "Rotatives." Parsons reads at length from Slaughterhouse-Five while the band churns out a heavy vamp behind him. The record runs out on this note—and, if you read the runout on the B-side, you'll read a Latin quote from the poet Vegetius*: Si vis pacem, para bellum. I hope White Christ schools us again soon.
White Christ—Rotatives (LP available from Imperium Productions; digital available from whitechristians.bandcamp.com)


—
*Correction: An earlier version identified the wrong poet. The Current regrets the (very nerdy) error.