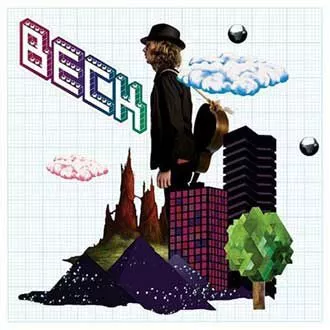 The Information
Beck
(Interscope Records)


SOLID 'INFORMATION'
Beck's2005 album
Guero
was obviously meant as a return to the post-modern form of the classic
Odelay
. But many detractors carped that the album's echoes of Beck's youthful absurdist streak merely emphasized what a humorless grump he'd become. The suggestion was that the Church of Scientology had stolen Beck's mojo and rendered him a facile but enervated facsimile of his former self.
Those criticisms were unfair, but they pointed out the precarious position Beck occupies on the contemporary landscape. Much like a young David Byrne, he initially attracted people more with the freshness of his ideas than the depth of his emotions. When he deigned to unabashedly vent his spleen, with 2003's
Sea Change
, fans of confessional-troubadour music swooned, while those who loved Beck's playful electro-futurist side collectively yawned.
The Information
, an album begun before
Guero
but not finished until this year, suggests a way that Beck's various sides can coexist in a coherent, appealing form. A far cry from the cartoon campiness of "Where It's At" or "Peaches & Cream,"
The Information
conveys resignation in place of euphoria, and even its optimism hints at anxiety: "I think I'm in love, but it makes me kind of nervous to say so," he sings on the album's hookiest, most irresistible track.
While a few songs, such as the closing opus "The Horrible Fanfare/Land-slide/Exoskeleton" fatally meander while Beck's raps get buried in the mix, his musical instincts remain remarkably sure. Whether he's lifting the bassline from Stevie Wonder's "Have a Talk With God" for "Dark Star," or adapting the riff from the Toadies' "Possum Kingdom" for acoustic guitar on "No Complaints," he remains our most intriguing collage artist.
— Gilbert Garcia
---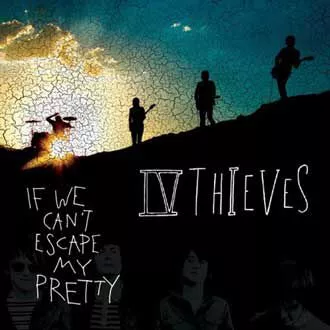 If We Can't Escape My Pretty
IV Thieves
(New West)
DIRTY PRETTY THIEVES
If we're to believe the hype, IV Thieves will be the biggest band of drunken outlaws to come out of Nottingham, England, since the Merry Men cock-punched the sheriff 800 years ago. With that in mind, let me roll out a few archery targets and an extended metaphor.
Imagine all the top British indie rock bands who've released albums in the last two years — Kasabian, Kaiser Chiefs, Franz Ferdinand, Alfie, I Am Kloot, Oasis — lined up at the archery range, stringing their bows, taking aim and ka-chunk. Ka-chunk. One by one, they miss the bullseye. Finally, IV Thieves' hungover frontman, Nic Armstrong, staggers up to the line and stubs out his breakfast spliff. Ka-chunk-shrawk. The crowd gasps. He hasn't hit the bullseye, either, but instead, his shot has cut Oasis's arrow right through the middle. Splinters everywhere. Wild applause.
The point of this Kevin Costner-y allusion is that with their debut, IV Thieves haven't produced the perfect British rock album, but have instead made the album Oasis should've and would've made if they'd paid attention to the new directions of other bands driving British rock. That might explain why Noel Gallagher pulled his unibrow from his arse long enough to blurb on IV Thieves' label's website, "They're pretty special, man ... " Sounds to me like he's jealous or drunk — probably both — and secretly dreaming of gouging their hearts out with a spoon.
To further belabor the metaphor, before Robin of Locksley could become the Prince of Thieves, he had to crusade in North Africa. Well, Armstrong and crew had to visit the Texan desert to record for their Austin label New West Records. Why Austin? In the end, it's all a revenge story, innit? My theory, and perhaps it collapses my entire argument here, is that New West is getting back at England's Lizard King Records for signing The Killers.
— Dave Maass