Remixed and Reimagined
Nina Simone
(Sony Legacy)

Nina Simone's stylized covers of everyone from Leonard Cohen to the Five Stairsteps made her pop's first true remixer and re-interpreter, spanning the jazz era's taste for revisiting standards and foreshadowing the irony of today's pop world and its unlikely covers.
On this disc of remixes and reimaginings, Simone's aura is as much a reference point as it is raw material for a bunch of dance-floor-ready artists who treat her as a mirror-ball icon. New York's Francois K turns in a squinting, end-of-the-party house reworking of "Here Comes The Sun," while New Jersey house icon Tony Humphries's "Turn Me On" is a late-night drive that uses Simone's vocals as little more than turn signals when the track changes lanes.
The best tracks here stick to remixing, like Daniel Y's breakbeat and horns on the torchy "I Can't See Nobody," additions that take Simone's version and give it a heavier, more commanding undercarriage that suggests Sade-meets-Public Enemy. Ditto for Nickodemus' "Ooooh Child," which lightly dusts off Simone's original version of the Five Stairsteps classic, tempering the enthusiasm with a world-weary deadpan and widening its sonic breadth with a simple drumline and expanded "right nowwwww" background vocals.
Other tracks are more obvious hits (Groovefinders' "Ain't Got Nobody" is a predictable funk workout Fatboy Slim could have done eight years ago), but overall, Remixed and Reimagined does show how relevant Simone still is. Put more simply, Nina's still the shit.
— Hobey Echlin
---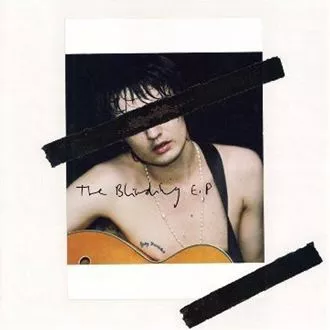 The Blinding EP
Babyshambles
(EMI UK)

Pete Doherty is England's most (in)famous heroin addict. He's also a fairly talented rock frontman/songwriter, as demonstrated by his brief, tumultuous tenure with the Libertines, and the better parts of
Down in Albion
, the debut album from his current outfit, Babyshambles.
Doherty's scrapes with the law, penchant for self-destruction, and tabloid-magnet relationship with model Kate Moss have induced some rock critics (those genetically disposed to romanticize the most idiotic forms of debauchery) to proclaim him a tortured genius, a great artist by virtue of his inability to responsibly cope with everyday life. By that reckoning, Blind Melon singer Shannon Hoon would rate as the greatest musical geniuses of the last 20 years.
Down in Albion found Doherty in scrappy, self-mocking mode on highlights such as "La Belle et la Bete" and the British hit "Fuck Forever." By comparison, The Blinding EP feels like a weary, stop-gap effort. Doherty's street-urchin yowl invites constant comparison with Artic Monkeys frontman Alex Turner, a sad fact for two reasons: Doherty and the Libertines came first, and Turner and his young bandmates are now doing it better. After the jagged-accented pugnacity of the EP's title track (an apparent shot at the folly of paying attention to media muckraking), Doherty sounds ready for a nap, or a bit of nodding out.
"Love You But You're Green" is a sluggish ballad that even Doherty seems ambivalent about, and "I Wish" is a quaint ska tune that has b-side written all over it. The closing track, "Sedative," earns its title in ways that the band surely didn't intend.
It's with "Beg Steal or Borrow" that the Arctic Monkeys similarities become particularly unflattering. While the Monkeys' Turner oozes jaded sarcasm, he balances it with enough teenage giddiness to avoid sounding cranky. The same can't be said for Doherty. He conveys defeat and fatigue, and his new music obviously values craft over urgency.
— Gilbert Garcia