Courtesy of The Naked Magicians
Chris Wayne and Mike Tyler are two magicians whose clothes do the disappearing act for them. Coming from Australia, The Naked Magicians prove they have no tricks hidden up their sleeves (they have no sleeves). "Sleeves up, pants down," that's the motto of the internationally touring magic show that invites adult audiences to get back in touch with modern mysticism. Ditching the capes and top hats of traditional magic shows, Aussies Chris and Mike prove the only magic wands they need are down under and can levitate on command. The handsome and hilarious tricksters are coming to the Tobin Center to bare their raw, fleshy and untainted talents to the Alamo City. This 18-and-over show is sure to be full-frontal fantasy at its finest.
$29.32-$56.50, 7:30pm Fri, May 26, 7pm Sat, May 27 (postponed to Oct. 6-7), Tobin Center for the Performing Arts, 100 Auditorium Circle, (210) 223-8624, tobincenter.org.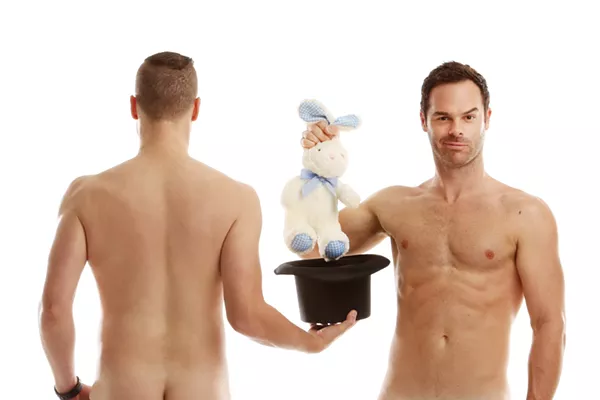 Courtesy of The Naked Magicians