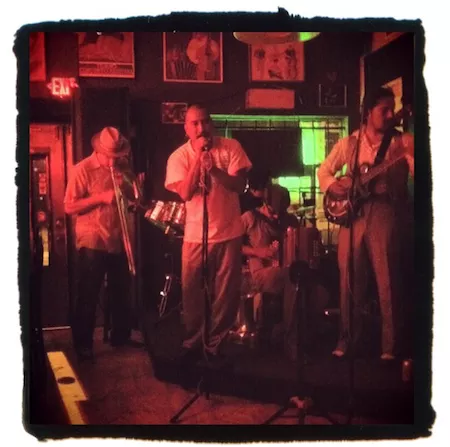 Not sure what to do this Monday night? How about backyard theater?
Celebrate Marisela Barrera's acceptance to La Pocha Nostra's Summer Performance Art Institute in San Francisco under the esteemed mentorship of internationally-acclaimed Guillermo Gomez-Pena. Tons of entertainment, but this is  backyard theater--please bring a chair to sit on and your favorite beverage and comida.
Your donations match a Technical Assistance Grant from the City of San Antonio Office of Cultural Affairs.
Here's the line-up-
Bienvenida: DZC @ 8pm *mas o menos*
Vocalist Bianca Sapet
Poet Carlos Salazar "El Cucuy"
Poet Alice "Pajara" Conestraro
Actor/Writer The Sexy Anna de Luna
Musical Performance by LOADED (Chicano Blues)
Open Mike *Bring It* hosted by Mari Barrera
Performance/Visual Artist "Out of Lies We Create Truths" by David Zamora Casas
Una onda con Mari Barrera *Dulceamarga* Despedida
Musical Performance by Latin fusion hip hop sounds of The Incredible LOS NAHUATLATOS
La Casa de Marisela @ 331 Gettysburg Rd. San Antonio, TX  78228, call David Zamora Casa for info at (210) 739-9939