...You Always Learn More From Bad Examples...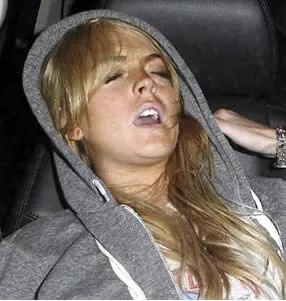 Dear Whitecotton,
I am planning to marry the man of my dreams this spring. Although his parents are wonderful, I'm a little concerned about the role that they still play in his life ... particularly his mother. She still does my fiance's laundry, cooks his lunches daily, and cleans his house. What do you think?
—
Linda R.
Let me get this straight. His mother cooks, cleans, and does his laundry? What a horrible scenario! That's your job! I can see how this could clearly create issues in your household. A woman needs to know her place and be subjected by a masculine figure to know she's accomplished in life. The mere fact that his mother has TWO grown men to take care of is just outright greedy! I know this is absolutely troubling to you. With no cooking or cleaning in your life you'll be out of excuses not to fuck your husband! Than you might be confronted with the reality that you'll have to apply yourself in life through education and hard work. BOOOO! What's the point of marriage then? The very moral fabric of our country is built on the backs of women sowing that fabric. Ironically you need to speak up to get BACK into the kitchen. Might I suggest you negotiate with your future mother-in-law? Sit her down explain why she needs to back off a tad. Maybe you can compromise. From now on you do all the cooking, cleaning, and laundry. And SHE can fuck your husband. Deal?
Dear Whitecotton,
How can you tell love is real?
— Jeff H.
Love is real based on how much money you currently have. Never mind this whole notion that "money can't buy you love." Sure it's a catchy tune, but the guys singing it we're completely full of crap. Besides the fact they we're incredibly rich. One would end up cheating on his wife with an Asian Howler Monkey, and the other became a Vegan. EWWWWWW! Real Love is like raw meat. It's bloody, unhealthy, clogs the heart, and at any point about to be pummeled by a down-on-his-luck Italian with poor elocution. You need to gnaw down, chew it up, and swallow as much as you can. When poor people fall in love it's always suspect. The shittier your life the more you want to share it! That's why you see poor trailer park "households" with droves of children, a herd of pets, and three black eyes. Nobody wants to be poor alone. Rich people don't feel as trapped and can make better decisions or at the very least-selfish ones. They're just as valuable when it comes to love. Make a bunch of money, have so much sex you're sick of it, and see who or what's left!
Dear Whitecotton,
My best friend wants to be a singer and she is really good. I'm afraid that when we grow up, she might become famous and not remember me.  What do I do?
—
Sarah J.
Learn how to cut coke and talk shit. Those are the only qualities a successful pop singer needs in a best friend. Look at Lindsay Lohan, Brittany Spears, Katy Perry I guarantee you the closest friend they have is an expert in lining up "bumps" in moving sedans while trash talking John Mayer's dick.
.....................................................................................................
If you would like some advice from someone who has no business giving any, please post them here or send to:
facebook.com/jaywhitecotton