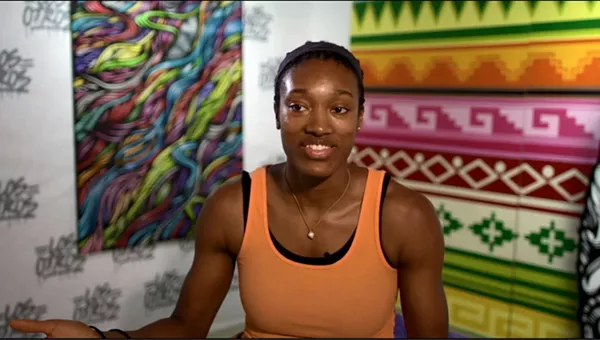 Standing at 6-foot-4, San Antonio Stars center Kayla Alexander is almost always seen as a basketball player. She was the eighth overall pick in the 2013 Draft by the Stars, a four-time All-Big East Honoree and the Syracuse career leader in points, blocks, field goals, free throws and games. But ask Alexander, and find out basketball is just one of her many passions.
"Ever since I was a little kid, my mom said that I always had a piece of a paper and a pencil with me," she said. "I just loved to draw." From a young age, Alexander received encouragement from her parents and teachers who helped her explore her love for art through various art competitions, classes and camps.
When Alexander began excelling at basketball, art was forced to take a back seat while Alexander pursued her athletic ventures. When she's not on the court practicing with her teammates now, Alexander is usually at her house, glued to her desk working on illustrations and new fashion designs.



While they may seem unrelated, Alexander says basketball and art influence her in similar ways and both provide her with an outlet to express her creativity. "Art is a way of expressing yourself and on the court we express ourselves in the way we play," said Alexander, "We all have different ways of scoring and playing but we're all still playing the same game of basketball."
During Fiesta, Alexander had the opportunity to merge her art and basketball worlds. Alexander designed custom Fiesta medal designs that incorporated the Stars organization, Fiesta colors, basketball and the city of San Antonio. Alexander created five designs and Stars fans voted on their favorite.
"Art allows you to see another side of us. You always see us as basketball players on the court and now you get to see another perspective. We're human beings too," said Alexander.
Alexander and the Stars will take on the Chicago Sky at 7 p.m. Friday at the AT&T Center. Friday is also Dollar Drink Night presented by Bud Light and the San Antonio Current. Domestic beer and soda is $1 all night, along with discounted appetizers at a pregame happy hour at Rock & Brews. Browse tickets here.