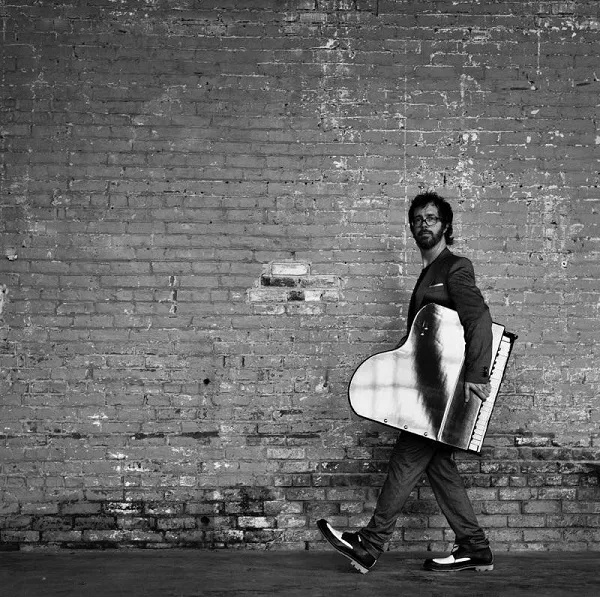 Photo by Ben Folds
Have quirkiness, will travel: Ben Folds carrying a toy piano.
While most musical acts, especially acts that secured much of their current fan base many moons and many albums ago, bristle at the thought of audience requests, eclectic singer-songwriter
Ben Folds
, in trademark oddball fashion, welcomes them.
On his current tour, aptly named the "Paper Airplane Request Tour," Folds is inviting audience members to request songs via the time-honored tradition of the paper airplane. What a concept. Itching to hear a Ben Folds Five era classic? No problem: just sail a paper craft with a song title and you may get lucky.
A near thirty year industry vet, who has made everything from Jazz fusion to indie pop, from power chord laden rock to classical work, Folds will bring his "Paper Airplane Request Tour" to The Aztec on September 16.
While folds has recently been working with the sextet chamber ensemble
yMusic
, with whom he recorded his most recent album
So There
(2015), he is perhaps best known (and most beloved) for his work with his 1990s alt-rock/power-pop group Ben Folds Five, which is currently on hiatus, after a brief reunion in the late aughts.
Tickets for this unique show go on sale Wednesday, June 14 at 10:00am
here
.

Ben Folds
No price available yet, 7:00pm, Sat, Sept 16, Aztec Theatre, 104 N St Mary's, (210) 812-4355, theaztectheatre.com.