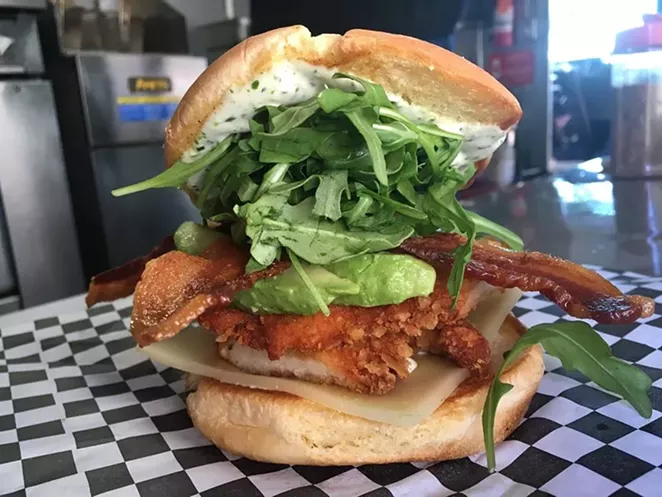 Benjie's Munch Truck, owned by chef Ben De Los Santos, will move into the former spot held by the Original San Antonio Hot Dog House. The official opening date has been set for Monday, October 16.
The food truck first rolled into SA in April of 2015 with a slew of sandwiches and elevated fair food (chicken on a stick and corn dogs). De Los Santos, a chef for 30-plus years, which included time as executive chef at Canyon Cafe and and at Sodexo, says he's whittling the 225 menu items he created during the truck's last two years for the new location.
De Los Santos' goal for Benjie's was to provide a spot where guests could get quality food. After peaking at 400 pounds and losing 150 through surgery, De Los Santos can't physically eat as much as he once could, so he focuses on making every bite count.
"I'm not going to waste time with mediocre food. I want to make sure every bite is the same all the way through," De Los Santos said. "Every bite has to be the best."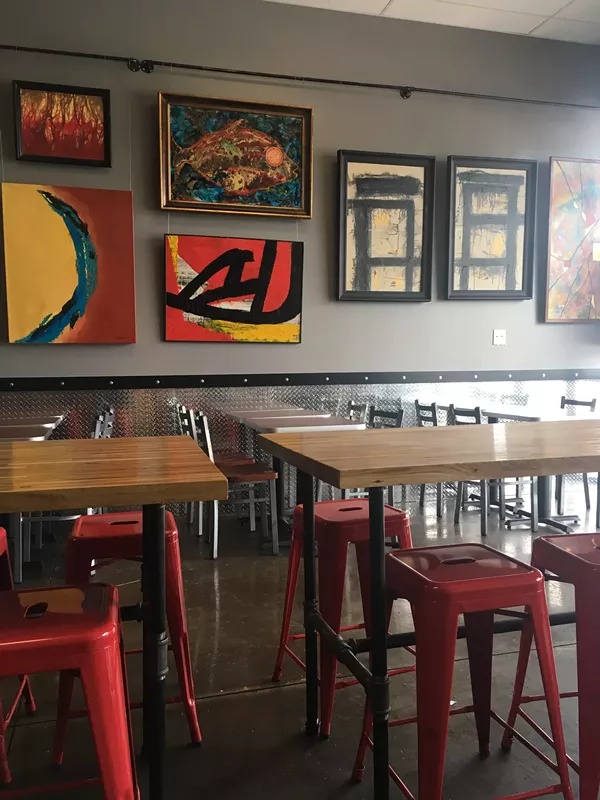 The menu will still feature favorite sandwiches including the spinach artichoke grilled cheese, Cuban, chicken sandwich and club sandwich, along with five cheese mac 'n' cheese, flash-fried Brussels sprouts and house-made potato chips.
At almost 1,600 square feet, the location will seat about 40, though De Los Santos hopes to accommodate at least 50 guests. The restaurant will feature a red, black and white color scheme similar to the truck, along with industrial touches on tables and napkin holders. Benjie's Munch will feature counter service and use Monopoly cards as order markers.
Opening hours will run 11 a.m. to 9 p.m. Monday through Thursday, 11 a.m. to 10 p.m. Friday and Saturday; Benjie's Munch will close Sundays. The truck will continue regular service.
1218 W. Bitters Road, Suite 107, (210) 269-5775.