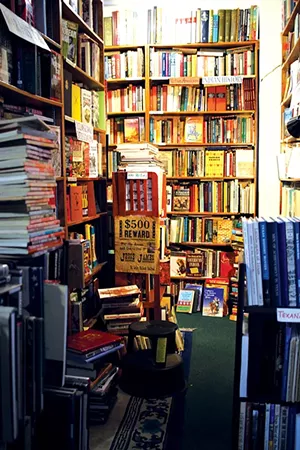 OUR PICK: Cheever Books,
3613 Broadway, (210) 824-2665
When it comes to shopping for quality used and vintage books (which, let's be honest, is almost always more fun than shopping for new ones), Cheever Books is hands-down the place to go. Here, you can spend hours searching through the store's bookshelves, which are always packed with one-of-a-kind and rare finds. Whether you're stopping in for a specific title or are just there to browse, this local gem pleases both tourists and locals alike, which makes it our top spot for book-buying in San Antonio. Plus, it has that great, old book smell we absolutely love.