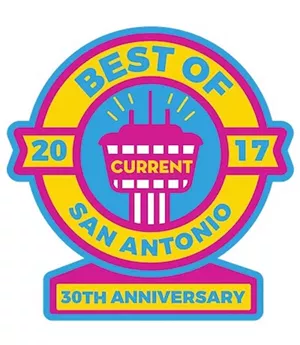 Our Pick: Downstairs
, 155 E. Commerce St., (210) 222-2521,
esquiretavern-sa.com/downstairs
Cured meats are having more than a moment in San Antonio. Charc Week, organized by Chef Michael Sohocki, celebrated its fourth iteration last July when it had already spread as far as Boerne and Austin. Artfully arrayed spreads of cured, smoked, dried and otherwise manipulated meats, mousses, patés and terrines can be found year 'round at restaurants as diverse as Cured (of course), Andrew Weissman's Signature and Sohocki's own Restaurant Gwendolyn. And as more chefs get into pickling and curing, expect the field to expand — to places as seemingly unlikely as The Esquire Tavern and its almost-river-level bar Downstairs. Here, chef Brooke Smith produces a groaning board of meats, cheeses, olives, breads and various mustards, all but the cheeses made in-house, that fairly glows — even in the bar's dim light. Expect the unexpected such pickled okra and head cheese. There's enough diversity in this spread to tackle any cocktail you might want to throw at it.