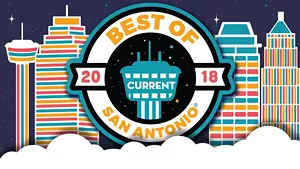 Winner: Ali Baba International Market
9307 Wurzbach Road
(210) 691-1111
In desperate need of some ground goat? Ali Baba's your go-to guy. Looking for some halloumi to throw on the grill, a two-foot diameter flatbread for whatever one uses that for, some fuzzy and fresh green almonds (early spring only) to sauté in a little olive oil with sea salt? Ali Baba, again. The packaged Indian snack mixes rock. The Bulgarian feta cries out to be thrown into a fattoush salad with a little of that flatbread — toasted. Some springy squares of Turkish delight will provide the perfect honeyed contrast to a cup of dark and brooding Turkish coffee. In short, this bright and utterly enthralling market of a thousand and one delights has gone well beyond its early roots as a source for Middle Eastern ingredients. Bulging bags of dal and rice now beckon to shoppers from the Indian subcontinent. Other Asian tastes are not neglected, and shoppers of any cultural bias and background will find something to investigate. Ali Baba is the kind of establishment that proves that food is indeed our common denominator. Xenophobic politicos beware.
2. Tim's Oriental & Seafood Market
7015 Bandera Road, Suite 8
(210) 523-1688
3. Las Americas Latin Market
6623 San Pedro Ave.
(210) 340-2747