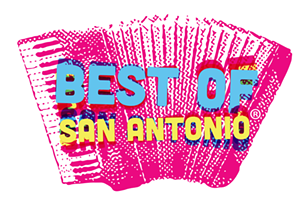 WINNER: Caterina Gutierrez
> To make it as a designer in San Antonio you need guts, a strong vision and a purpose. Caterina Gutierrez has all three, and then some. Currently, she's working on a fashion collection titled "Que Más Quieres," a follow-up to her 2014 collection entitled "Solo Mujeres," which calls out stereotypical characteristics of Latina/o culture — and squashes them.
"'Solo Mujeres' aimed to say, 'We're just people. We're just women.' With this new work, 'Que Más Quieres,' I'm asking the ever-elusive 'other' just that — 'Que más quieres de mi?'"
Drawing inspiration from her culture and background, Gutierrez isn't just making an outfit; she's designing a character. She's constantly experimenting with new mediums and avoids labeling herself or limiting her work to a specific category. "I don't even want to call myself an artist — I'm a creator."
You can follow her on Instagram, @caterinagtz, to check out her work and get a peek at her day-to-day creative process. Right now, Gutierrez is arranging works to be featured in a local window display.