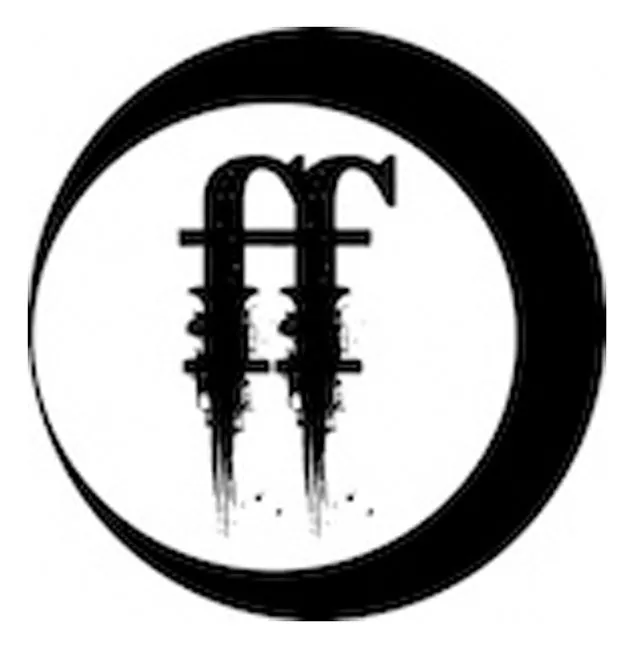 This is a wonderful Barthelmesque piece about whatever you think it might be about. Tiger sharks make terrible friends (or good ones depending on how you feel about your other friends). More profoundly this is an existential treatise on the nature of responsibility. Maybe that's pushing it a bit …
Submit your work: flashfiction@sacurrent.com. I'm looking for stories of approximately 500 words pasted in the body of your email and attached as a Word (or rtf) document. If you ever have any questions, comments, or concerns, please feel free to email me.
Read on, intrepid adventurer; you're in for a treat. — Lyle Rosdahl
"Tiger Shark on the Guadalupe" by Clint Robertson
Gary wanted to tube the Guadalupe. Not the Comal. Never the Comal. He could deal with the lack of salt. But not asphalt. He wanted that natural New Braunfels brown. And tiger sharks tended to get whatever they wanted.
Gary was my best friend. Though only 11 foot long. Wikipedia said he should have been bigger. But I never trust Wikipedia or a free lunch. Maybe he was just a nurse shark. The stripes did almost seem sharpied on.
Wouldn't that have been funny.
Gary wanted to tube the Guadalupe. The dams had been released. It was probably two weeks since we freed him from Sea World when he killed my previous best friend. Chase. But that had been a simple mistake. An accident really. Poor communication. And he had grown water fat in the interim watching cable TV and eating locks with cream cheese.
That didn't make it any easier to see Chase's rotting head lodged inside Gary's jaw when we exited the car at the Rockin' R kiosk. It was disturbing but he claimed it completed the look. The rest of us were dressed in clever disguises too. Gray fabric stretched across my spread eagle arms ending in a long skinny tail held together by duct tape. Stingray. And Karyn Butterfly. Zach T-Rex. Charlie a Giraffe though Gary occasionally called him Llama.
The other tubers said Gary's costume was the best. Especially the head. It really looked like it had been severed from a living person they all agreed while they studied him singing karaoke on the shoreline — Hotel California.
They stab it with their steely knives, but they just can't kill the beast.
And why were you wearing costumes again they asked sobering up just long enough to get scared. So we say God Bless America. Or some other jingoistic bullshit until they've moved on down the water happy as moss on rocks.
But Gary nailed Hotel California. Everyone should hear a shark sing sometime. I mean we had only encouraged him to sing because we expected to die. When things started bottlenecking in front of the rapids. We had all seen shark week. Suppose someone had nicked a toe on the river bottom. None of us wanted to be chum.
But damn if sharks couldn't sing when given a chance.
Halfway through our second time around the river, Gary and I sobered up and corralled the other cracked-up animals. We sat outside at the Grist Mill surrounded by wet drunks. T-Rex had fossilized in the middle of the picnic table so we worked around him. I had a Caesar salad and sweet tea. Giraffe and Butterfly split a chicken fried steak the size of Chase's head stump. And Gary had two full racks of ribs. We devoured the food. Gary's teeth falling out on his plate as he ate. He didn't seem worried. I should have remembered that was normal but I had a bad case of Kentucky Deluxe memory reduction. Giraffe made the teeth into a necklace using the silk from Butterfly's cocoon and strung it around his second neck. The waiter brought our checks and I went to the water closet while he ran my card.
When I got back there were bees everywhere. Like Nic Cage in Wicker Man level bees. And one of them must have stung Gary initially. Because Chase's head was on the ground in a puddle of watermelon juice. Or maybe just chewed and discarded medulla oblongata. Lying next to a neckless Giraffe and armless Butterfly. A half-eaten T-Rex. Half the wait staff. And perhaps two hundred drunk and sunburned tubers at a guess. All mostly dead. And I wanted to help them. And Gary wished I had tried to stop his frenzy. But as I explained to him much later — after the drive back to San Antonio had been completed and we laid on the couch in a green haze of aloe vera fumes — there was nothing I could do.
Since a stingray dies from a single sting. •
Lyle Rosdahl, a writer living in San Antonio, edits the Flash Fiction blog at blogs.sacurrent.com and the Current's best of flash fiction monthly print column. He created, facilitates, and participates in Postcard Fiction Collaborative, a monthly flash fiction response to a photo. You can see more of his work, including photos, paintings, and writing, at lylerosdahl.com. Send your flash to flashfiction@sacurrent.com.