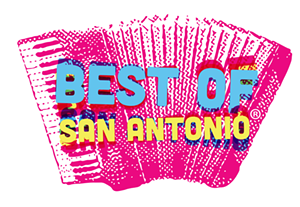 WINNER: The Shops at La Cantera
15900 La Cantera Pkwy.
(210) 582-6255
How do we put this delicately? There are all kinds of interesting people at The Shops at La Cantera. Not just the cat-faced plastic surgery disasters and their Chihuahuas; cosmetic surgery is merely a venture in pursuit of our ideal self, something of which we all partake. It's not only the folks hailing from Monterrey, their collars eternally popped, cologne only perceptible if it can overpower the 100-yard-radius capabilities of their closest countryman's Axe scent, their SUVs gargantuan, children beautiful and manners non-existent; for we are all products of our environment and such prejudice would border on Trumpism.
It's not even the housewives hailing from Shavano, the Dominion, Boerne or Helotes, their Juicy Couture track suits, Pilate-d physiques, cultivated aloofness and self-importance – a la Stepford Wives meets the Dallas reboot with a sprinkling of Susan G. Komen do-gooder enthusiasm. It's not even their scrubbed-pink, scotch-on-the-rocks hubbies: contractors, land men in real estate or construction. For the allowances made when in the company of New Money often pale in comparison to the total ignorance and detachedness found amongst Yellow Dog Democrats from '09. Everyone's path is different. What good does it do to hate the rich for their opulent, material trappings, anyway?
It is all of these wonderful humans, every single beautiful, terrible one of them that makes whatever painful reason I have to visit the North-Star-wasn't-good-enough shopping center not so completely intolerable. Thank you, La Cantera. You're the real MVP.