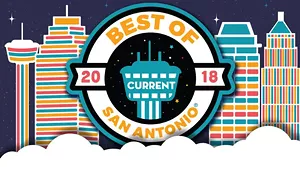 Winner: The Cove
606 W. Cypress St., (210) 227-2683 thecove.us
Busy parents know The Cove is the place to go. You can get a load of laundry done, while the kiddos clean the car and grab an organic and locally-sourced bite to eat after without leaving The Cove. Best of all, the menu is expansive and accessible to all diets, be it gluten-free, vegan or paleo so the whole gang can indulge. But wait, there's more — did we mention pups can play all day with their buddies in the dog run? Or that the kiddos can play pretend on the covered playground? Or that there is plenty of Texas beer for mom, dad, tios, tias, grandmas and grandpas to choose from? 'Cause there is and that's what makes The Cove the best place to take the fam in 2018.
2. Scooped Cookie Dough Bar
7400 San Pedro Ave.
(512) 943-2883
3. Casa Azul de Andrea
1036 S. Alamo St.
(210) 451-9393