Whether you're a teacher planning a science field trip, a group of friends who picked up "accumulating plants" as a quarantine hobby, or you're looking to host a special event with a gorgeous backdrop, there are plenty of places in San Antonio that feature beautiful greenery and all of the plants you could possibly want for your next outing or gathering. And
San Antonio Charter Bus Company
is here to make sure you travel to each one safely—but we'll talk more about that in a moment.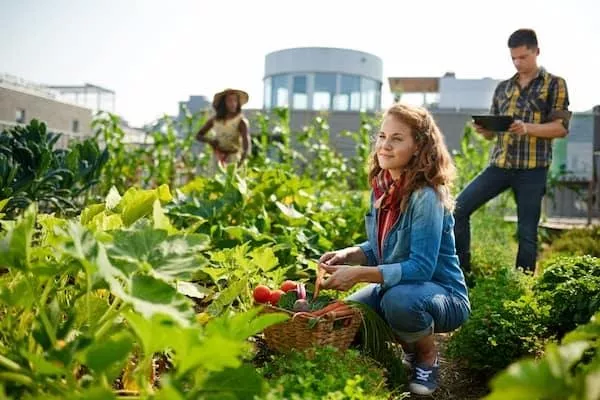 If you want to explore some of San Antonio's most beautiful outdoor spaces, whether it's for a calm afternoon or a special event, here are a few of our top suggestions:

San Antonio Botanical Garden


Great for: browsing and hosting events
We know you've probably already heard of it, but as the city's official botanical space, the San Antonio Botanical Garden is a must-see for anyone who's interested in observing beautiful plants or hosting an event with a lush backdrop. The garden's 33 acres include highlights such as an herb garden, the Lucile Halsell Conservatory's five climate-specific greenhouses, and a showcase of Texas's most notable native plants. The grounds even have a Sensory Garden (formerly known as the "Garden for the Blind"), which features particularly fragrant or textured plants that guests are encouraged to touch.
If you're interested in settling in for an event at the gardens, you can choose from a variety of event spaces designed for weddings, corporate gatherings, or reunions.

San Antonio Garden Center


Great for: browsing, learning, and hosting events
Located right next to the San Antonio Botanical Garden, the San Antonio Garden Center features multiple programs each year that help visitors learn about local flora, design flower arrangements, and socialize with other plant enthusiasts. Plus, if you go in early spring, you might catch their annual plant sale!
The Garden Center also has an event space that can hold up to 300 guests for a wedding, business meeting, or other events.

Japanese Tea Garden


Great for: browsing and hosting small events
This wheelchair-accessible garden is open to the public every day from dawn to dusk. Among the garden's beautiful lily ponds, waterfall, koi, and aquatic plants lies a long history that goes back to the garden's beginnings as a rock quarry at the end of the 19th century. Today, visitors can take a walk on the grounds to admire the beauty or learn about the history, or they can book a space at the Pavilion or Jingu House for a wedding, reunion, or corporate event.

Rainbow Gardens


Great for: buying, browsing, and learning
Aside from a beautiful and extensive collection of succulents, shrubs, vegetables, and more, Rainbow Gardens hosts a variety of educational classes that can help you learn how to plan a garden, how to care for your plants, what pollinators you should be attracting, and more!

Where Does San Antonio Charter Bus Company Come In?


We help move groups to where they need to go, so if you have a large group that's interested in exploring plants—whether that's for a
school trip
, a
wedding
, a
business meeting
, or a
private event
—we can find a bus and a professional driver that can take you there.
Your charter bus can shuttle you between your garden venue of choice and your hotel, or wait for your field trip to finish up before taking you to your favorite restaurant or back to school.
Plus,
on your bus
, you'll have air conditioning to combat the intense San Antonio heat, comfortable seating if you're traveling a long distance, and WiFi to keep everyone entertained.

Want to learn more?
San Antonio Charter Bus Company is available 24/7 to discuss all of your group transportation options, from small buses to large buses and everything in between. Call us at
210-686-1207
to receive a
free quote
for your bus rental!
–
The statements made in this sponsored post are those of the paid sponsor and not those of San Antonio Current. San Antonio Current news staff was not involved in the creation of this content. Please note, this report is written for informational purposes only.