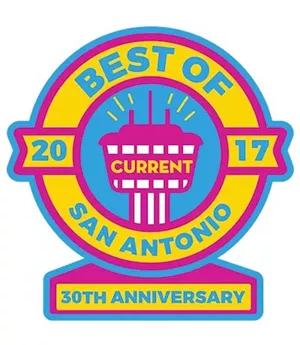 OUR PICK: Pearsall Park
, 4700 Old Pearsall Rd.
The newest addition to San Antonio's system of city parks has just about everything you could ask for: A disc golf course, expansive dog park, delightful public sculptures, a "fitness challenge zone," skate park, dozens of picnic areas — the list goes on. But what stands out the most about this Southwest San Antonio landfill-turned-park is its unique, colorful, and expansive playground (the biggest in city limits, in fact). With multiple stories of twisting bridges, space-age swings, slides, climbing walls, and rope ladders, this playground brings out the child in any visitor. Get too hot scrambling around in the sun? Bring a swimsuit to enjoy the neighboring splash park before starting the next round of Hot Lava Monster.