Have you ever tried being vegan and then come to your senses after catching a whiff of a bacon and egg taco? You might be on the
Vegan Sellout List
.
Under the copyright of Vegan Power, this 100 percent user-generated site calls out former vegans by state.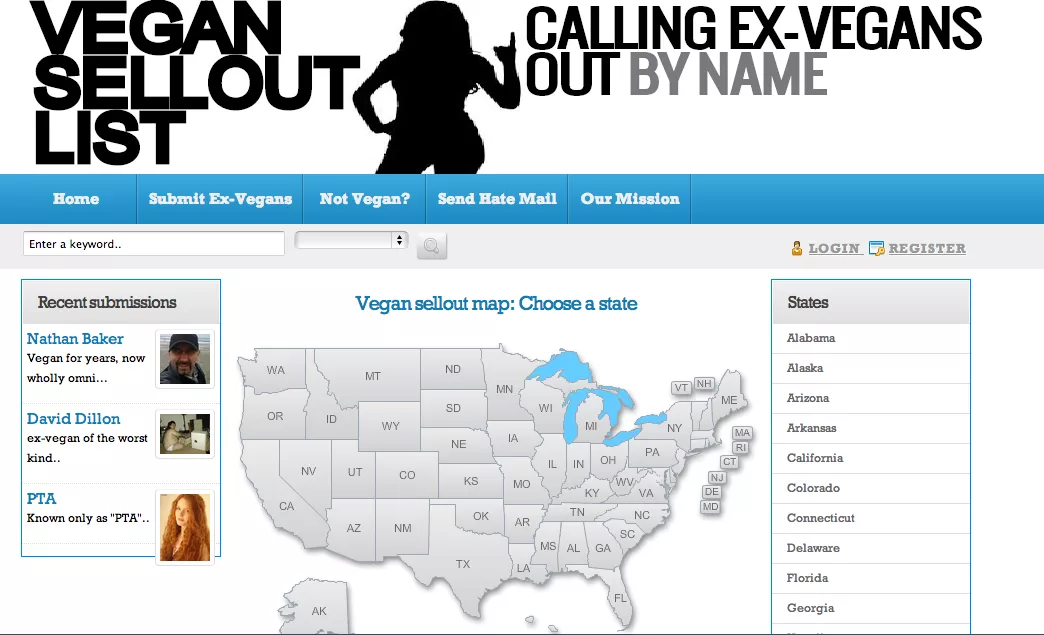 A screenshot shows the interactive map where you can find former vegans.
Here's part of the group's mission:
The Vegan Sellout List is our answer to the epidemic of vegan sellouts – those who are aware of the suffering caused by meat, dairy, egg, fur, and leather production, yet choose to look away while the animals suffer.
People being called out include local co-op heads, former PETA members, and Eva Longoria, the most notable Texan on the list.
Seriously, what...the... fuck? Who called Vegan PD? This site is invasive and passive aggressive at best. We respect vegan lifestyles, but public-shaming folks online over what they choose to put in their own bodies is ridiculous. They're going to need Vegan Warrant to get my carne guisada.
(h/t to Isis Madrid for finding this gem)