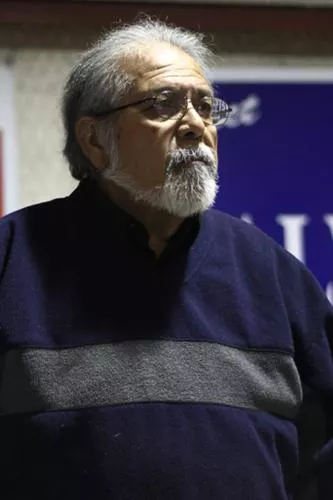 As Bexar County District Attorney Susan Reed prepares to haul the former treasurer of the Bexar County Democrats into court for a second trial setting on Tuesday on charges of embezzling more than $200,000 from the party's bank accounts, embattled party Chair Dan Ramos has other things on his mind: specifically the homosexual "termites" that have wormed their way into power to unseat him. While the LGBT community has long found support within the national Democratic Party in its search for equal rights for gay, lesbian, and transgendered individuals, Ramos called the gay-rights movement a "very sinister movement" that is out of touch with San Antonio's values. In an interview with the
Current
today, Ramos blamed homosexuals in the party for both undermining his authority and for the poor election results in Bexar County in 2010. "They are all connected to the gay Democratic Party, the so-called Stonewall Democrats. Just like termites they managed to get some of their people in key positions," he said. The party faithful has been largely divided over Ramos since he was elected to office in May, 2010, but his chief detractors are all homosexuals, Ramos said. Ramos said he opposes homosexuality on religious grounds and doesn't believe gay-friendly Democrats like Stonewall reflect the values of Bexar County voters. "I liken them to the Tea Party — the Tea Party and the fucking Nazi Party — because they're 90 percent white, blue-eyed, and Anglo, and I don't give a fuck who knows that. Just like the blacks they're American, but you can't get your way just because you're black." Calls to Stonewall seeking comment were not immediately returned. Legislation introduced Wednesday in the Texas Legislature by San Antonio Representative
Trey Martinez Fischer
(
HB 2752
) appears tailor-made to get Ramos out of office, Ramos said. It would allow county chairs to be removed by their respective state parties based on issues of "incompetency or official misconduct." Efforts to get comment from Fischer's office today were not successful. Should the legislation pass, one question state party leaders may soon be mulling over is if comparing homosexual Democrats to Nazis equals "incompetency." While a trial for former BCDP treasurer Dwayne Adams is unlikely to get underway on Tuesday following the trial setting, First Assistant District Attorney Cliff Herberg said that despite allegations by Ramos and others that Adams is not the only one to blame for the loss of party funds, the DA's office "doesn't have any additional evidence" to bring charges against others in the case ... "at this time."
---
For an overview of the Bexar County Democratic Party's recent travails, read "
Bexarly legit: Bexar County Democrats stuck in whirlwind of controversy, bad blood
."