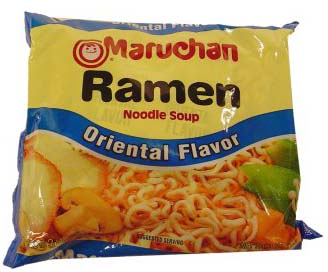 While city and county officials weigh their proper roles in the minimum-wage economy alongside a proposed multi-million-dollar package of tax incentives to attract a Ramen noodle factory to the county, a report published earlier this month by the think tank Progressive States Network suggests state and local governments in Texas should be doing more to protect the rights of low-wage workers.
The report examining wage theft nationally, Where Theft is Legal: Mapping Wage Theft Laws in 50 States, gave Texas an F-minus. Wage theft, the illegal underpayment or nonpayment of a worker's wages, is a pervasive but often unreported problem in informal sectors of the economy such as hospitality and warehousing.
"There are a lot of things missing in Texas," said Tim Judson, senior policy specialist at the Progressive States Network. "Protection so workers feel they can contest concerns to their employers and basic things like having legal recourse so workers can sue for lost wages."
"There are zero record-keeping requirements in place [in Texas]," added report co-author Cristina Francisco-McGuire. "The state also has zero anti-retaliation provisions in place, making it far less likely that workers will step forward with a claim, since doing so will endanger their livelihood."
The absence of stricter record-keeping regulations or laws protecting the rights of workers to file complaints or suits against their employers, the report argues, makes low-wage work even more precarious.
"One of the outcomes of the recession is a shift towards low-wage work generally," said Judson. With more precarious working conditions becoming the new normal, labor advocates argue that worker's rights are in danger.
"The lower the wage, the more vulnerable workers are," said Juan Coria, director of the San Antonio District Office for the Department of Labor's Wage and Hour Division.
Coria and his office investigate complaints of wage theft and other issues that often face low-wage workers.
In early June, Department of Labor officials concluded an investigation into prominent San Antonio car wash, The Wash Tub. According to investigators, the company had made illegal deductions from employees' paychecks, had failed to pay overtime, and had not appropriately recorded the hours worked by employees. Following the investigation, the Wash Tub paid a total of $246,438 in back wages to 308 employees — an average pay-out of about $800 for each worker.
Stronger policies on worker's rights often face political opposition amid fears that policies like tighter record keeping or living-wage laws will drive away investors.
Bexar County, for example, has guidelines on wages for businesses receiving tax incentives like those currently being considered for Maruchan, Inc., that require companies receiving such incentives to pay a living wage of $10.75 an hour. The Japanese noodle manufacturer may be enticed to build a factory in the county employing about 60 people and perhaps as many as 600 contract workers laboring at minimum wage. To attract the company, county commissioners are considering overriding the guideline.
"A job is a job," County Commissioner Paul Elizondo told The San Antonio Express-News. "We need to get as many of them as we can."
Judson, at the Progressive States Network, dismisses this logic.
"That's a red herring," Judson said. "By passing strong protections that apply to low-wage workers, it strengthens the rights of all workers and it frees employers from risk."