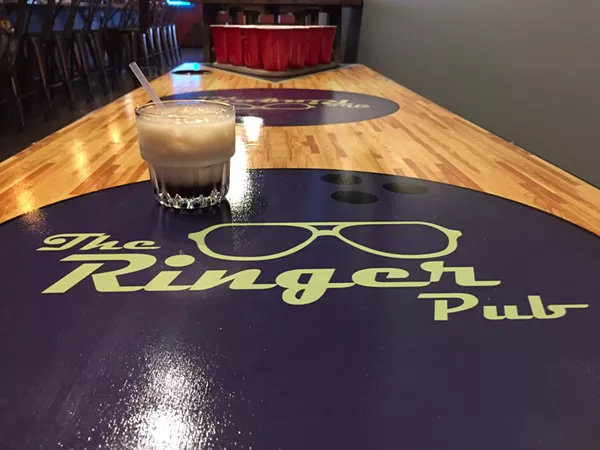 The Ringer Pub/Facebook
The Dude abides.
The Dude abides in a new Big Lebowski-themed bar — complete with mini bowling games — called
The Ringer Pub
.
The ode to the Dudiest things on earth opened in mid-November, but will hold its grand opening Saturday from 7 p.m. to 2 a.m. at 2826 Thousand Oaks.
There will be White Russians ($4) on special all night, along with craft beer drafts deals ($3.50).
The Ringer Pub is in the Adobe Creek shopping center on Thousand Oaks between Oak Leigh Street and Jones Maltsberger Road. It used to be a medical office before becoming a tribute to The Dude.
And, of course, the bar is decked out with film memorabilia, and there's a rug that really ties the space together.
If you can't make it, no worries, the bar is open Monday through Friday from 2 p.m. to 2 a.m. and Saturdays and Sundays from noon to 2 a.m. For more info, visit
www.TheRingerPub.com
.
And if you have that one friend who really doesn't want to go, but said they were going to hang out Saturday, just call them Donny and tell them to shut the fuck up (and get in the car).