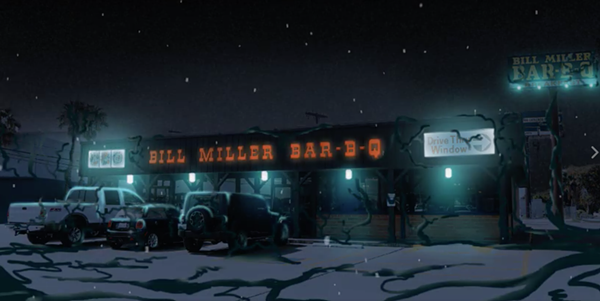 After 79 cent bean and cheese tacos in honor of National Taco Day yesterday, we didn't think Bill Miller Bar-B-Q could get any cooler.
But it just did.
The San Antonio-based chain is launching a special promotion "Stranger Things Have Happened" tomorrow in which it will bring back a fan favorite menu item every week.
The inspiration behind the Godsend of a promotion? Yep, you guessed it. The season two release of Netflix's
Stranger Things
.
"While Bill Miller Bar-B-Q can't bring 'Barb' back, we can bring back some great food from the past for our fans!" said PJ Peek, director of quality assurance and fan of the show, in a press release. "Our fans are going to have a lot of fun!"
A formerly discontinued menu item will return from the other side (did you feel that chill?) each Friday in October, leading up to the season two release on Friday, October 27.
Peek may be a fan of
ST
like the rest of us, but the inspiration behind the promo came from the restaurant's diners begging for it to cook up some old favorites. This Friday you'll be able to enjoy cherry cobbler while supplies last starting at 9 a.m.
While we'll only be able to savor these ~mysterious~ menu items for a limited time, we're not complaining. We just can't wait to see what Bill Miller decides to do for the season three premiere.
Multiple locations, facebook.com/BillMillerBarBQ.