National Iced Tea Day
, Bill Miller Bar-B-Q is offering free tea refills on Sunday.
Although the promotion doesn't make any mention of the wacky holiday, Bill Miller suggests that the promotion is just a tasty way to beat the Texas heat. There are some restrictions. Refills are guaranteed up to 32 oz. cups and do not include the family-style tea bucket.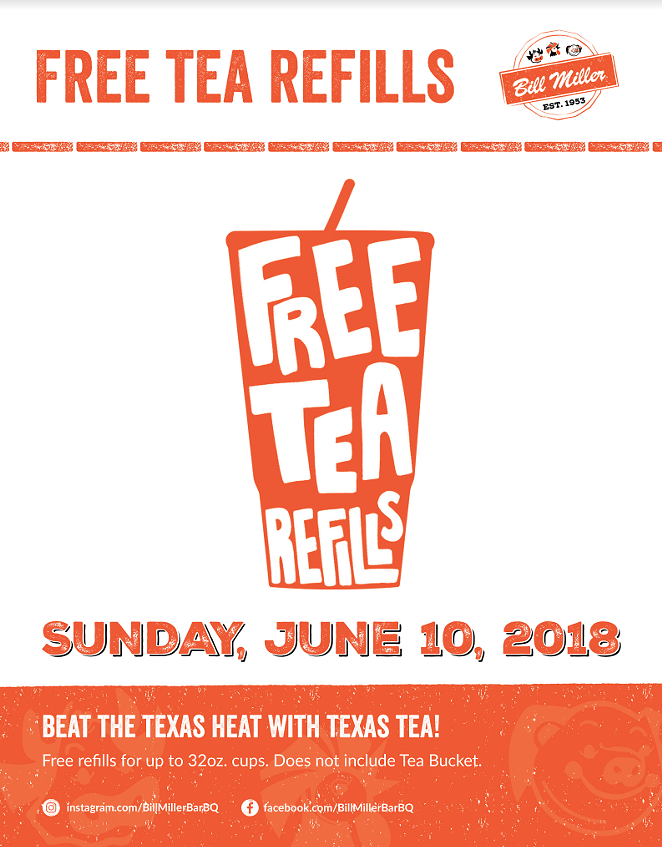 So many restaurants, so little time. Find out the latest San Antonio dining news with our Flavor Friday Newsletter.