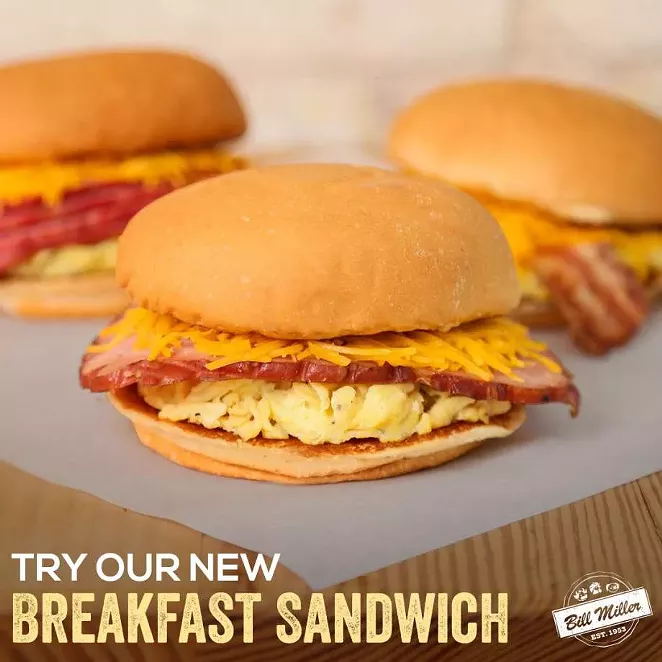 Bill Miller Bar-B-Q has added a new breakfast item to its menu after enough outcry from devoted fans.
As of Monday morning, BMBBQ lovers can try the barbecue chain's newest menu addition: a breakfast sandwich. Egg, cheese and a choice of ham, bacon or sausage is piled on top of each other between two buns (the ones commonly used for chop sandwiches).
The sandwich, which rings up at $3.50 before tax, comes after fans took to social media to call for the sandwich's creation. Spokesman Luis Sandoval said the new item can easily be eaten on-the-go.
So many restaurants, so little time. Find out the latest San Antonio dining news with our Flavor Friday Newsletter.