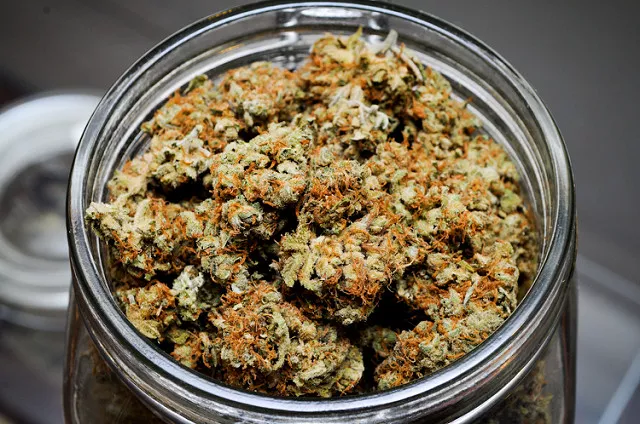 dankdepot via flickr creative commons
A bill that would effectively decriminalize small-time pot possession in Texas cleared its first major legislative hurdle on Monday.
House Bill 81, which would replace arrest and jail time with a simple $250-max civil fine for anyone caught with an ounce or less of marijuana, passed the Texas House's criminal jurisprudence committee on Monday with bipartisan support (two Republicans supported the bill and two opposed it, leading to a 4-2 vote). That means the measure is now winding its way toward the House floor for a full vote a whole month earlier than last session, when a similar bill cleared the committee too late in the game for it to matter.
As the Texas Observer first reported
, a last-minute tweak by the bill's author, El Paso Democrat Joe Moody, could make the bill more palatable for reluctant GOP lawmakers and further boost its chances this session. Under the latest version of the bill, judges can raise the civil fine to a Class C misdemeanor if the offender has already been cited for pot possession three or more times.
Heather Fazio, Texas political director with the Marijuana Policy Project, said the bill shouldn't be seen as radical but rather a "moderate shift in how Texas manages low-level marijuana offenses" — one that's in line with the majority of Texans who, according to polls, already support such measures.
"No one should be saddled with a lifelong criminal record simply for possessing a substance that is less harmful than alcohol," Fazio said. "Texans overwhelmingly agree that the punishment for simple marijuana possession should be reduced to a simple fine."