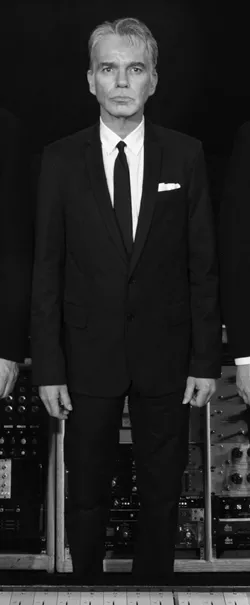 Release Date:
2008-07-23
It's fitting that Billy Bob Thornton & The Boxmasters cover two Mike Nesmith songs on their latest album, because Nesmith and Thornton have a lot in common. They're both Hollywood cowboys: Southern boys with honky-tonk in their DNA, and musicians who stumbled into acting careers before eventually backpedaling into their first loves.
Thornton admires great lyricists like John Prine and Kris Kristofferson and, as his best screenwriting demonstrates, he's got a knack for storytelling and an ease with rural, working-class vernacular. At his best, he's unapologetically rude, frank, and funny: "Stop tellin' me stuff/quit askin' me shit/can't you see I'm watchin' the game?"
Thornton and his bandmates — J.D. Andrew and Mike Butler — are products of the '60s, when you could hear Buck Owens on the radio and see the Beatles on TV (or vice versa), and even hear The Beatles covering Buck Owens, so they throw some Brit-Invasion twists into their country two-steps.
Like Kristofferson, Thornton has a homely, inelegant voice, but when you're expressing homely, inelegant sentiments ("Wipe me off your shit list and let me be your man"), it works. 8pm Wed, July 23, Scout Bar, 19134 US 281 North