Nearly everything that spews from Tea Party Republican U.S. Sen. Ted Cruz is (oftentimes intentionally) controversial, even upsetting members of his own party –his latest rhetorical faux pas is no exception.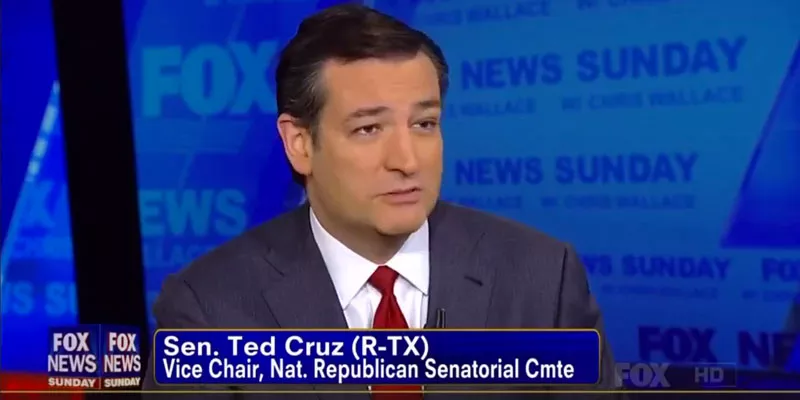 "We need 100 more like Jesse Helms in the U.S. Senate," said Cruz during an event at conservative think-tank, the Heritage Foundation on Wednesday.
Here's why that's probably not the best guy to multiply: An ardent opponent of gay and civil rights, the North Carolina conservative Republican voted against the Civil Rights Act of 1964 calling it, "the single most dangerous piece of legislation ever introduced in the Congress." Helms opposed a national holiday honoring Martin Luther King Jr. and supported apartheid in South Africa, according to a 1995 Mother Jones article (and that's sort of the tip of the iceberg). Helms passed away in 2008.
So, its safe to say Helms likely wouldn't have thanked  Cruz– a Canadian born politician of Cuban descent, for the compliment. Before eventually turning on him, Cruz's father fought in favor of communist leader Fidel Castro in the Cuban Revolution, which probably wouldn't jibe with Helms, who is quoted as saying that Castro should exit Cuba "in a vertical or horizontal position."