Booze News slings up the latest gulp downs around town every Tuesday.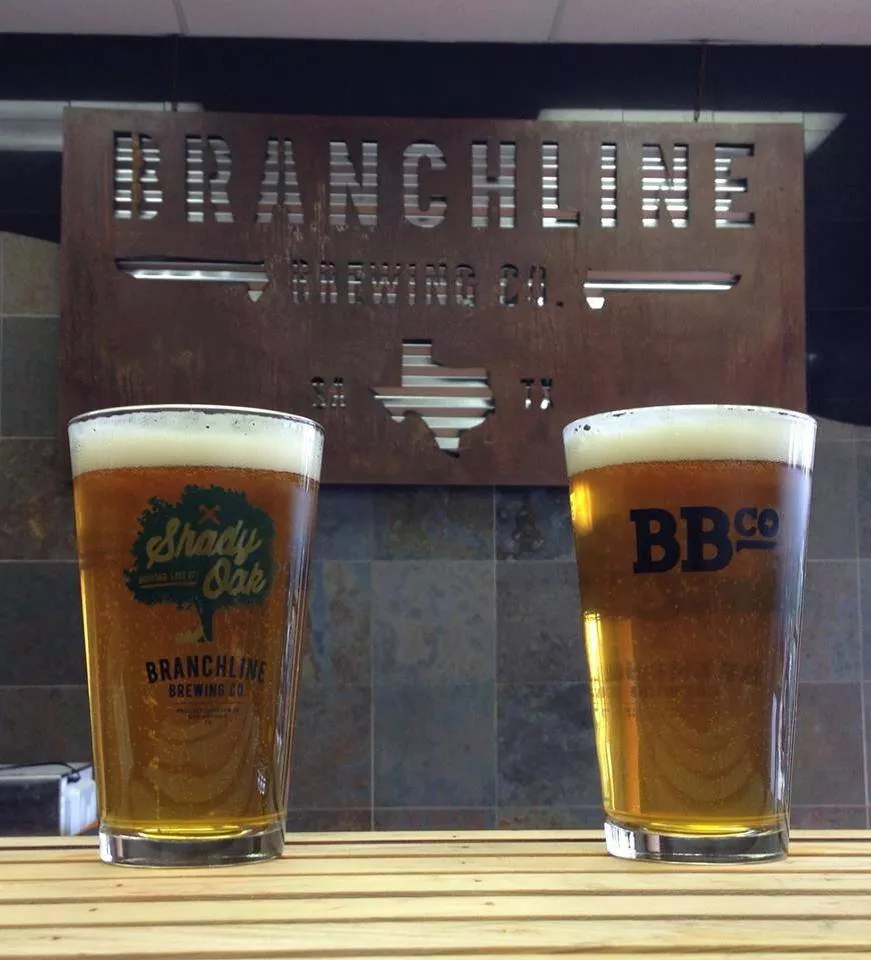 Branchline Brewing's tasting room (Courtesy)
Alright brewing babes, it's time to roll up your sleeves for International Women's Collaboration Brew Day at Branchline Brewing Co. (3633 Metro). On Saturday, March 8 from 10 a.m. to 4 p.m. Vera Reihl Deckard from San Antonio Brewing Company will join other lager ladies for this free event to learn how to make craft beer. Brachline's tasting room will be open so bring your lawn chairs.
All right, all right, all right The Richter Co. (616 Broadway) is bringing it back to the 70s with a Saturday night fever night this Saturday, March 8 at 8 p.m. The Richter Co. and Blue Box Bar will host the first of many themed gatherings the first Saturday of every month. The event will have custom cocktails and a DJ to dance to.
St. Arnold Brewing Company is having their first ever San Antonio pub crawl on Saturday, March 22. Gulping participants will hit Barraca (1420 S Alamo), Stella Public House (1414 S Alamo), Joe Blue's (1420 S Alamo), The Friendly Spot (943 S Alamo) and The Filling Station (701 S St. Mary's) in any order between 2 and 6 p.m. Free tickets will be passed out at all four spots between 1 and 2 p.m. Prizes for completing the crawl will be passed out at Alamo Street Eat Bar at 6 p.m.
San Antonio AIDS Foundation and members of Wicked's national touring company will have Wicked WEBB at the Bonham Exchange (411 Bonham) on Thursday, March 20. Wicked Company members will have a performance to benefit Broadway Cares/Equity Fights AIDS and the San Antonio AIDS Foundation. A live auction will include the opportunity to watch "Greening of Elphaba," backstage tour and two house seats for a performance of Wicked starting March 21. Admission is a $20 donation at the Bonham Exchange.
Milagro Tequila and Cocktail is having a tasting at Gustology (1856 Nacogdoches) from 6 to 8 p.m. on Thursday, March 20. Reservations are $15 per person and $20 at the door. The tasting includes a Milagro margarita, Milagro select barrel reserve silver, a Veracruzana cocktail and more.
It's St. Patrick's Day all weekend at Brick House Tavern + Tap (1011 N FM 1604 E). Starting Friday, March 14 to Monday March 17 Brick House is serving a Jameson's lamb shank and a $4 "luck of the Irish" green cocktail with Jameson, Triple Sec and lemon juice topped with ginger beer and mint.
Send other booze news tips to flavor (at) sacurrent (dot) com