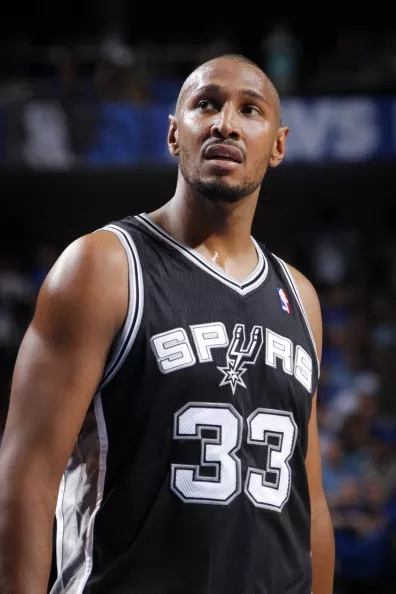 Boris Diaw is back in black
Update: July 8, 2014, 5:50pm: Though the contract isn't set in stone until the NBA's free agent signing period begins July 10, deals announced in early July with free agents re-signing with their current team are quite common.
The San Antonio Spurs re-signed 32-year-old forward Boris Diaw for a three-year contract worth about $22 million. On Monday, Diaw announced via Twitter that he'd be back in silver and black, with USA Today reporting more accurate numbers.
In the 2013-2014 regular season, Diaw posted solid off-the-bench numbers, averaging 9.1ppg, 4.1 rpg and 2.8apg. In the Finals, Diaw came in clutch as as a rebounder and ball-mover, averaging 6.2 ppg, 8.6rpg and 5.8apg while starting the last three wins of the series.
In 2003, Diaw was drafted as the 21st pick by the Atlanta Hawks, after playing pro in France for two years. In 2006, while playing for the Phoenix Suns, Diaw won the Most Improved Player award for his 8.5ppg improvement. After the Bobcats waved Diaw in March of 2012, the Spurs picked up the 6'8", 250 lb forward for his versatility at his size and solid ballhandling.
After re-signing Australian point guard Patty Mills for a $12 million, three-year deal, the only remaining free agents from the Spurs 2013-2014 roster are big men Matt Bonner and Aron Baynes.
https://www.youtube.com/watch?v=BsiKQh53LSU