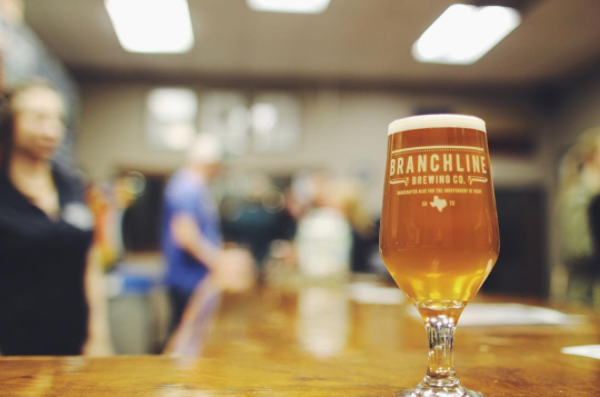 After four years of serving up brews in San Antonio, Branchline Brewing Co. has filed for bankruptcy.
On Tuesday afternoon, the
Express-News
broke news that the brewery filed for Chapter 11 bankruptcy — something typically filed in order to reorganize a business. Last month the
Current
reported Branchline's announcement that it would
close its tap room
operation while it was going through a period of restructuring. In a February Facebook post the brewery said:
"We don't believe this is good bye but rather a see you soon. We need some time to regroup and hopefully come back stronger, with that original fire that we once had. Cheers to the craft beer scene in San Antonio, we have enjoyed watching you grow!!"

Branchline is home to Evil Owl Amber, Shady Oak Blonde Ale, Woodcutter Rye Ale, The Visitor West Coast IPA, Dark Territory Oatmeal Stout and the Silver & Black IPA — an ode to the San Antonio Spurs.