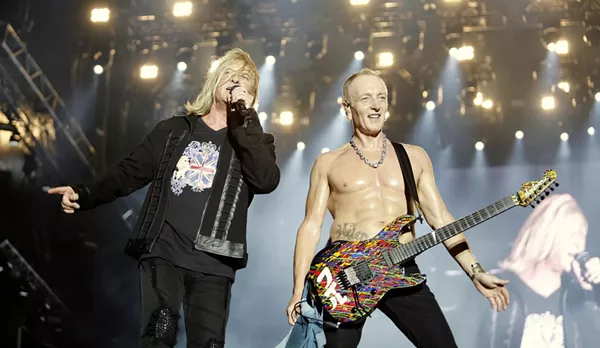 With a May launch from Connecticut and trekking all the way down to LA in October, classic rock giants Journey and Def Leppard are co-headlining a tour with a stop at the AT&T Center on Friday, August 31.
"The fact that we're touring with Journey, and it's putting us into huge arenas like Madison Square Garden and stadiums, that is very special for us," Def Leppard frontman Joe Elliott told
Rolling Stone
in a
recent interview
.
"It's two iconic bands touring together. It makes it more of an event when the bill is all bands that people have heard of. We went out with a really good band called Tripping Daisy in 1996, but nobody cared. But when you have people like Cheap Trick, Poison, Heart or Journey, it makes for a better night for the people in the crowd. They come in and they know what they're going to get."
With Foreigner set to headline the
San Antonio Stock Show And Rodeo
in February, and
Bon Jovi
slated for a March appearance in the Alamo City, it's safe to say we're gonna get our '80s rock fix this year.
Tickets go on sale Saturday February 3 at Ticketmaster, attcenter.com and will be available by phone (800) 745-3000
.