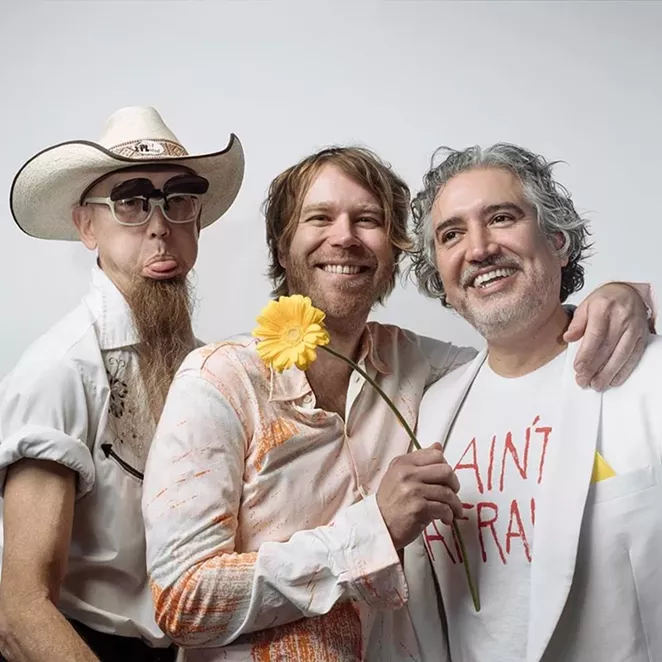 On the heels of releasing their new album,
Battle of Flowers
, local indie favorites Buttercup are gearing up to shoot a video for the record's second track
, "
Acting Thru Music."
"The concept is a video in reverse" frontman Erik Sanden told the
Current,
explaining the idea is to start out with a big performance and basically fall back all the way to the beginning of the show, where Buttercup will be getting ready backstage.
So on Wednesday, May 24, from 11am to 2pm Sanden and the gang are calling for friends, neighbors, fans and really anyone who's interested in being an extra in the video to head down to Empire Theatre and rock out with band.
Here's what's expected:
https://www.facebook.com/events/1468684723194835/
Food will be catered by Tim The Girl and apparently former Spur and 1996 NBA Slam Dunk Champion Brent Barry will be there.
But most importantly, there will be confetti cannons.
Wednesday, May, 24, 11am-2pm, Empire Theatre, 226 N. St. Mary's St.
For more information visit the event page here