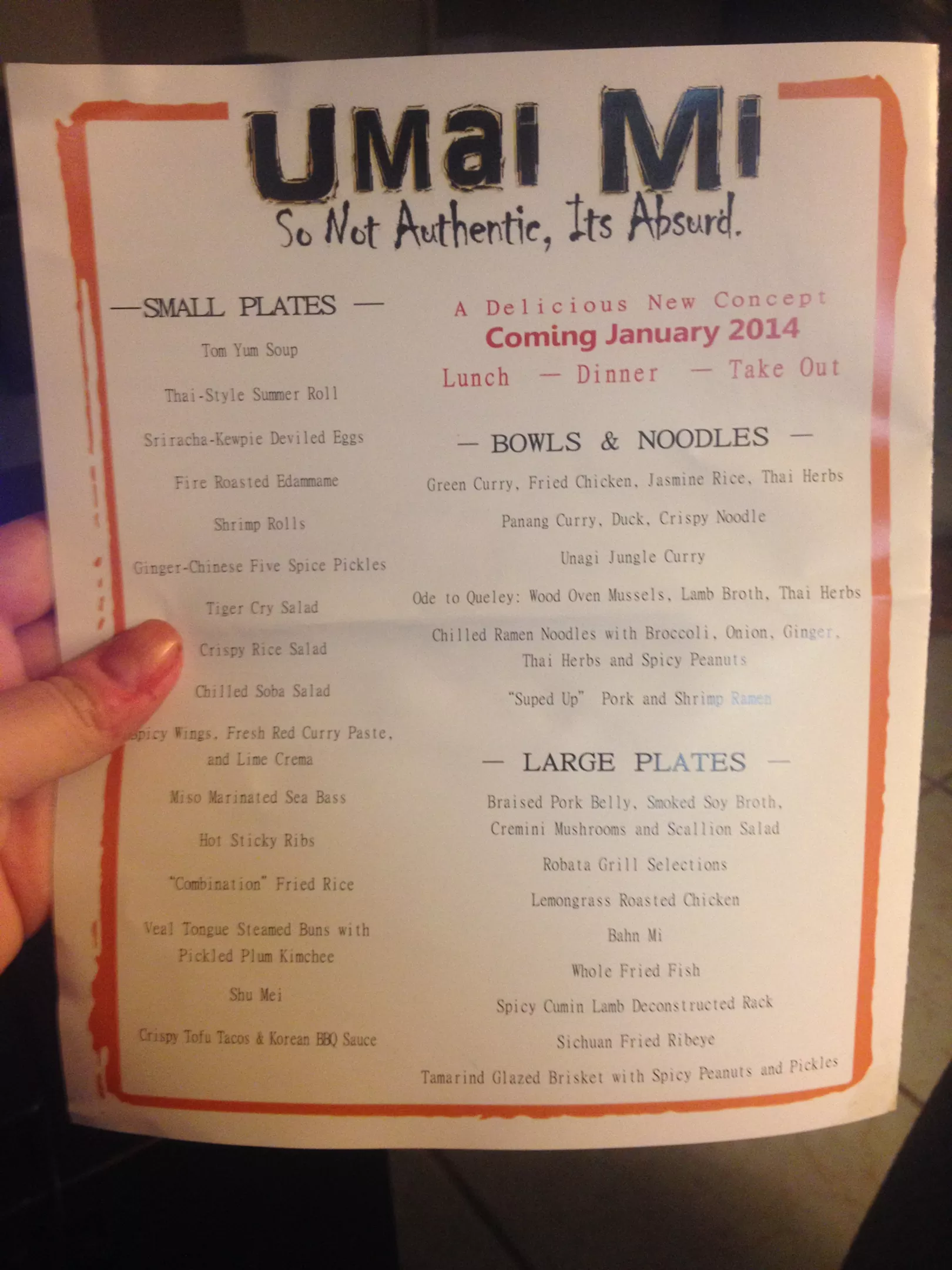 A preview of the Umai menu (Courtesy Lauren Madrid)
Fans of BIN 555 (555 W Bitters) might want to sit down for this one: You'll have until the end of 2013 to fill up on your BIN 555 faves. The restaurant will close on December 31 and reopen at a later date as Umai Mi, chef Jason Dady's latest dining concept.
Dady talked to the Current about the move which he says has been a year in the making.
"We have a good building, we opened BIN nine years ago, and we thought it was time for something new there instead of at a new building," Dady said.
He reiterates most changes to the building will be cosmetic. Look for a new paint job (both inside and out), along with Chinese lanterns and the addition of partitions in the large dining room. The bar will also under a few minor tweaks, while the he'll swap out an oven for wok burners in the kitchen.
"It was an easy decision, I enjoy making this type of food," said Dady of the concept which will focus on making delicious food, regardless of authenticity. The menu  includes small plates, bowls and noodles, large plates for a pretty wide-ranging spread of Asian-fusion.
The new restaurant was announced this past Saturday during a special "umai" dinner where guests were given menus that spelled out what would happen to BIN. The announcement was complete with kung fu movies being projected in the background.