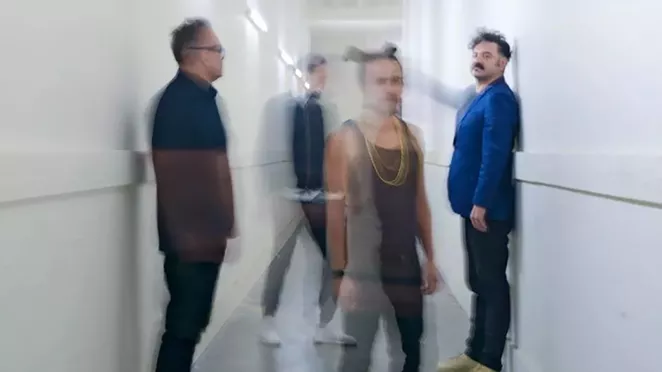 Hailing from Ciudad Satélite, Mexico, Café Tacvba found early success with the 1992 release of their debut self-titled album. Twenty-five years later, the group's repertoire includes everything from bolero and funk to electronica, punk and hip hop, though they're most known for their alternative rock style.
Now with 11 albums under their belt, including an MTV Unplugged album, Café Tacvba is set to release their latest album
Jei Beibi
on May 5 — the band's first studio release in five years.
Accompanying the album's release, Café Tacvba is touring across the country with concerts scheduled for San Antonio on
September 22
and
23
at the Aztec Theatre. Spotify Presale tickets go on sale April 26; Live Nation Presale tickets on April 27 and general public ticket sales start April 28 at
concerts1.livenation.com
.
And if you haven't already, check out the band's newest single "Que No," a '70s-inspired track written by bassist Quique Rangel and produced with long-time collaborator Gustavo Santaolalla.