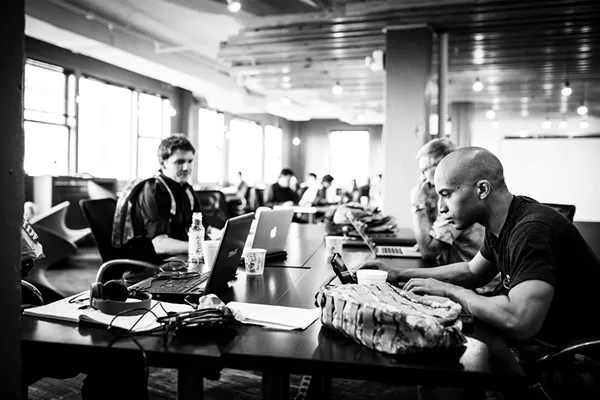 Photo via Facebook/Geekdom
Who knew coding could look so pretty?!

General Assembly
will host a free (yes, free!) series of workshops for aspiring web developers on May 21 at
Geekdom
, 131 Soledad St.
The workshops will include Web Development: Let's Break it Down, a discussion on getting started with HTML, CSS, JavaScript and API's, Introduction to User Experience Design, Creating Your Social Media Strategy and Introduction to the SA Tech Community.
So if you've been trying to break in to the city's tech scene, but didn't know where to start, this event is for you.
The day will end with a panel of some of the city's movers and shakers in the tech community, who will discuss what the future holds for tech in SA. And if you're not necessarily interested in web development, General Assembly also invites anyone working with tech, business or design in some function, which is basically everyone, to check out the event.
If you're not familiar with Geekdom, I'd recommend getting acquainted with the collaborative space, where tech-savvy folks, developers, designers and creatives of all sorts can work together.
You can (and should) reserve your seat for the workshop
here
.