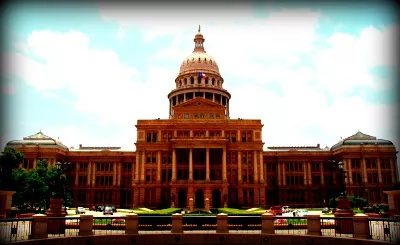 Gov. Perry has publicly endorsed a plan to take money out of the state's $9.4 billion rainy day fund to fix one part of the Texas budget shortfall. What does that mean for the proposed budget cuts? What does that mean for our teachers? Our children? Our future? I don't know but I want to understand. And I want the decision makers in Austin to know that I care. I care about our schools and I want education to be a top priority in our state. That's why I was super excited to see the message below from
the Office of State Rep Mike Villarreal listing some places that I can get involved, learn more and make my opinions known.
I encourage you to get involved as well. - Ferg_e
The following is a message from the Office of State Rep Mike Villarreal -
Dear community advocates -
The San Antonio Nonprofit Council and the Office of State Rep Mike Villarreal would like to invite you to a meeting of community organizations in the San Antonio area to "conspire"- which is Latin for "breathe together".  You all are aware of the state budget shortfall and Legislature's proposed budget cuts.  There are many leaders at the capitol who want to do the right thing, but they need to hear from citizens and advocates who support a more balanced approach. We've yet to have a show of force from citizens at the capitol that matches the gravity of what our state's leadership has proposed.  We have three important opportunities to do this:
1. March 26th -  SAVE OUR STATE, Organizing for a Balanced Approach to Budget Crisis Townhall Meeting, 9:30-Noon, VIA Metro Center, 1021 San Pedro Avenue
2. March 30th -   Healthcare Advocacy Day, State Capitol
3. April 6th -  Texas
Forward
at SAVE OUR STATE for a massive March, Rally, and Advocacy Day at the Texas Capitol.
We don't have much time, but we are awesome in San Antonio and we believe we can do this!
Please join us on 

Friday, March 18, 2011 from 9:30 am to 11:00 pm

at United Way Board Room, 700 S. Alamo.  A continental breakfast will be provided.
AGENDA:
· Legislative update on budget and other issues.
· Info on action opportunities listed above
· Report of community organizations activities
· Next steps
Please RSVP to Toni Serna at toni.serna@house.state.tx.us or Scott McAninch at scottm@SANCouncil.org