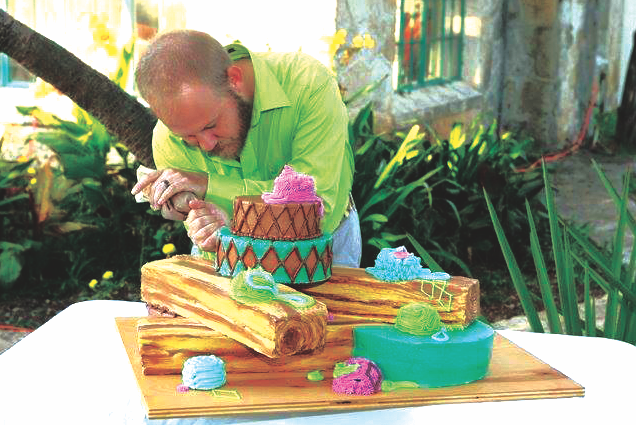 The 2018 edition of Contemporary Art Month has seen pop-ups (Jeffrey Dell's "Future Castles" in St. Paul's Square), crafty concepts ("Thread" at Clamp Light) and memorable collaborations (the Canary Islands crossover CAM Perennial). If you've been keeping up with it all, it's time to weigh in on the CAMMIE Awards (online voting ends at sunrise on Thursday).
Created to recognize "excellence and diversity throughout the city's rich landscape," the awards have morphed in recent years, with quirky categories such as the "I Am Not Spock Award for Doing the Unexpected" disappearing and cultural institutions (the McNay, SAMA, Artpace and the Carver, to name a few) coming on board to judge less-specific aspects of the citywide celebration. Doubling as CAM's official closing party, this year's event rewards 10 of the month's standouts, including the Best of CAM People's Choice, with unique trophies designed by Make San Antonio.
Hosted in the serene confines of CHRISpark, the evening includes complimentary food and drinks, music by DJ Novasoul, a raffle for a case of Prosecco and a cake designed by artist Chris Sauter (pictured), and a presentation of the Spare Parts Mini Art Museum's "Shrinking Island," an exhibition of wee works created by artists Ana Lucia Carbajal, Benjamin Powell, Claudia Salinas and Sarah Sheafe.
Free, Fri March 30, 6-8pm, CHRISpark, 111 Camp St., (210) 630-0235, contemporaryartmonth.com.

Get our top picks for the best events in San Antonio every Thursday morning. Sign up for our Events Newsletter.