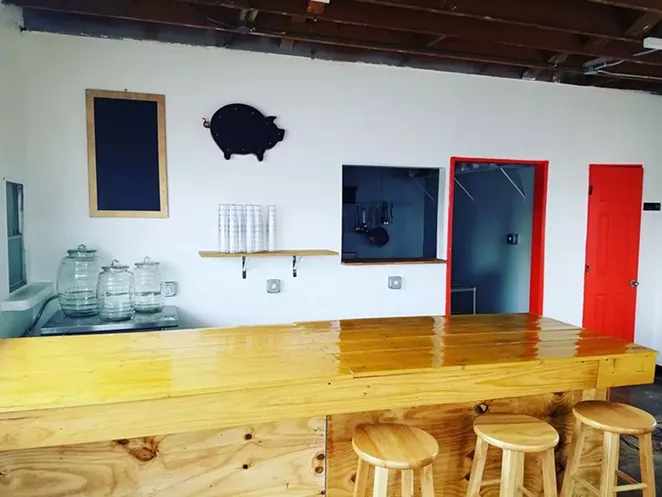 Pork carnitas will be the star of the show at the new project by former Lüke cook, Alex Paredes.
Carnitas Lonja
, where Paredes will share Michoacan-style carnitas, will host a soft opening this weekend.
The restaurant will open at 11 a.m. with carnitas, beans, guacamole, salsa and chiles en vinagre. Carnitas will be sold by the pound ($12), half pound ($6) and by the taco ($2.50, in corn tortillas). Carnitas Lonja will seat 10 diners inside with another 20-25 outside on picnic benches. Going forward, the menu will include chicharron, frijoles and quesadillas along with hand-made tortillas to the 700-square-foot space.
Paredes, 32 and a native of the Mexican state of Michoacan, says the restaurant will be BYOB for the time being until the rest of the complex opens, so be sure to pack a sixer. The eatery will open 11 a.m. to sell out both days. An official opening date has yet to be announced.
1107 Roosevelt Ave., (210) 612-3626.