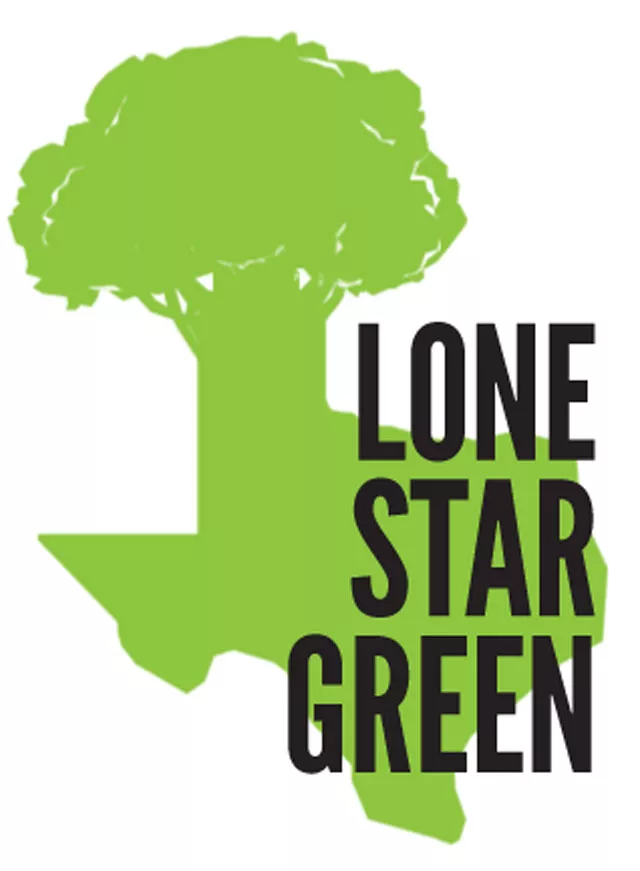 Welcome to the weather of the future: 106, 110, 107, day after day of scorching heat exacerbated by the worst one-year drought on record. As the mercury boils beyond all-time highs, San Antonio is greeted by Climate Change Awareness Month, 30 days to meditate on decades of human inaction on climate change and the punishing power of drought and heat. Depending on how seriously residents take Mayor Julián Castro's proclamation this week (to have been made from the steps of City Hall on Wednesday afternoon), September could develop into a time to start charting a municipal path to averting future suffering in our increasingly cooked corner of the planet. While the Castro administration and the one preceding it have vigorously pursued carbon-lite electricity options and clean-tech jobs, neither have committed to reducing San Antonio's greenhouse gas emissions — those emissions blamed for raising global temperatures — directly.
Recognizing the hesitance of local leaders, a middle-school science teacher started pushing at the level of committee. For all the progress that has been made in San Antonio, including the Mission Verde sustainability plan and Castro's SA2020 values-clarifying exercise, Mobi Warren said "the actual words 'climate change,' it seemed like there was a feeling we couldn't put that word out there yet."
Yet not only did Warren find her idea for a Climate Change Awareness Month, complete with screenings of topical films at the Pearl, embraced by members of the Citizen's Environmental Advisory Committee, but Mayor Castro quickly volunteered a proclamation when it became clear she wouldn't be able to appear before the full council prior to September 1. To get the council to wrestle directly with the ogre of climate change remains a slow train coming.
Even as the basic science supporting human-caused climate change has constricted to a point of hard truth, non-believers still skulk about the fringe. Fox News, renegade bloggers, and two presidential candidates from Texas continue to champion an ignorance that has to be worked at. A handful of folks from this camp sometimes want to know "where's the true Jerry North," admits the Texas A&M climatologist who once counted himself a global warming skeptic. When the first edition of The Impact of Global Warming on Texas was published in 1995, North, one of the editors, worked to restrain some of the writings of the more "environmental" researchers. "I was extremely reluctant to get too far ahead of the game at that time," Gerald North said. "And we did not use predictions about global climate change."
Since that time what debate existed over the impact of human industry on the global climate has been replaced with discussions of how bad future storms and droughts will be, how soon the worst of them will arrive, and what we can do to prepare. What impresses North is how accurate some of those earliest of forecasts have been. He cites a 1988 study by Princeton's Geophysical Fluid Dynamics Lab. "Their graphic showed they expected the storm belts to widen toward the planet's poles. And that's a primary reason, I'd say, for why we have the big drought this year." (And if you want an object lesson in how drought perpetuates drought, ask the National Weather Service's Paul Yura about the tropical storm that should have cooled Texas a couple months ago but was bled from the sky as it hit land. "In my 20 years doing this, I have never seen a tropical system dried out that quick," he said.)
But it's not just North's evangelical friends that pick on him for embracing mainstream science. The Texas Water Development Board still uses the multi-year 1950's drought as the drought they weigh our preparedness by. North warned them several years ago that they should plan for stronger droughts occurring with an increasing frequency and found himself "pilloried" in response. This summer is showing he was right, according to Robert Harriss, president and CEO of the Houston Advanced Research Center. "The current drought, the most severe we've ever had, is proving to be pretty stressful. We were not prepared for it," Harriss said.
As researchers found half of the excess heat that cooked Europe in 2003 and claimed more than 30,000 lives was due to global warming, they are also likely to unearth the climate signal behind our current cooking, North said. That is, while global warming isn't the driving force behind the drought and record-setting temperatures, it's a key factor. "It's my opinion that it's really playing a part," he said.
Texas Tech atmospheric scientist Katharine Hayhoe sees in this summer a portrait of what the average weather of the mid-century will be like. "This is what it will be like in the future," she said. "It will be climate change." And yet, as Harriss points out, Texas agencies simply aren't planning with that way. It's the state's mayors, pushed by their constituents, that are making those tentative first steps. While that makes our Awareness Month no anomaly, it means the effort won't produce anything more than what residents demand of it.
And with next summer predicted to be a repeat of this one, the time to act is now, Hayhoe said. "If you're lying on the operating table and they're about to slice open your chest for a quadruple bypass surgery, that is not the time to swear off McDonald's and promise to go to the gym every day." •
For more information about Climate Change Awareness Month, visit 350SanAntonio.org.