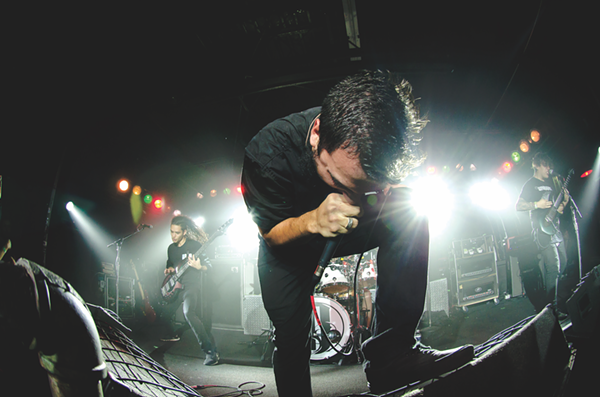 Following in the footsteps of metal bands who sing about Jesus (think Norma Jean or Living Sacrifice), some might simply write off Darkness Divided as breakdown-heavy Christian music.
Regardless of message, you can't deny that these guys are good. Good enough to land a spot on hardcore label Victory Records, which have hosted scores of hardcore, post-hardcore and metalcore acts over the years including Terror, Atreyu, Thursday and even Bad Brains.
However, after almost eight years of releasing music and touring, including a tour earlier this year with Unearth, the four-piece have announced that they're throwing in the towel to focus on other areas of their lives. This is one of their last shows ever so if you dig these dudes, or just good metal in general, don't sleep on this one.
$10, Friday December 29, 7pm, Alamo City Music Hall, The Saloon, 1305 E. Houston St., alamocitymusichall.com.