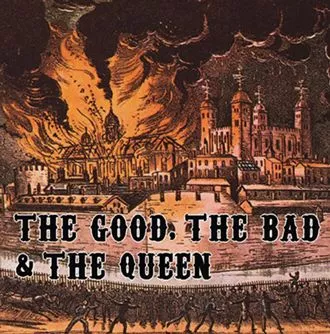 The Good, the Bad & The Queen
The Good, the Bad & the Queen
(Virgin Records)
With vocals from Damon Albarn (Blur/Gorillaz), bass work by Paul Simonon (The Clash), Tony Allen (Africa 70/Fela Kuti), Simon Tong (The Verve), and production by Danger Mouse, we could compare this album to better work by other bands until my word count was dead and buried, but the truth is, this is an Albarn project all the way. There's no Clash here, just a decent Albarn solo project. I was tempted to call it a boring Gorillaz record, but my MS Word flags any sentence containing both the words "gorilla" and "boring" as a logic error.
---
Bring it to the Block
Rich Boy and DJ Drama
(BCD Music Group)
I'm convinced that if you queue up this album immediately after the newest Clipse and Ghostface records, you end up going back in time to the mid-'90s. To the pre-Kanye days when hip-hop was rap and rap was less about killer production and social commentary than acting tough and stacking money. Rich Boy, representing Mobile, Alabama, brags less about selling drugs than he does his wardrobe and car collection, but
Bring it to the Block
is still practically begging to be labeled as socially irresponsible. With hooks like "Money, cars, clothes, ho's," Rich Boy's got it right when he titles a song "I Kno U Heard It B4." Damn right we have, but not with this much passion in a long time. So songs like "Click Clack" and "We Alabama" with their constant repping and heavy production may rehash some less-than-exciting attitudes from rap's past, but they also capture the thrill of early hip-hop and recall a time when rapping itself was new and fresh and exciting. Maybe Alabama really is about 20 years behind the times.