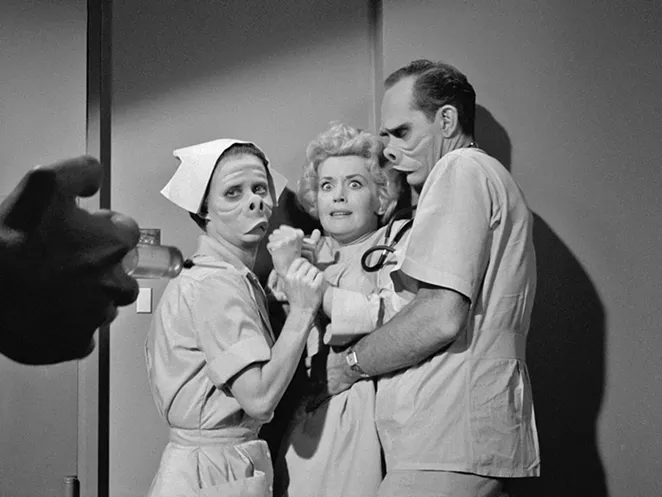 Courtesy of Fathom Events
"Eye of the Beholder" is one of the Twilight Zone episode scheduled for a November 14 screening.
Halloween may be behind us, but this November marks another important occasion for fans of the fantastic. No, we don't mean
Blade Runner month
but the 60th anniversary of iconic sf and horror series
The Twilight Zone.
To celebrate,
Fathom Events
is screening
The Twilight Zone
nationwide on Thursday, November 14, marking the first time episodes of the series have been officially shown in theaters. The one-night event will feature six classic
Twilight Zones
, accompanied by the premiere of a new documentary short about the show's creator and host, "Remembering Rod Serling."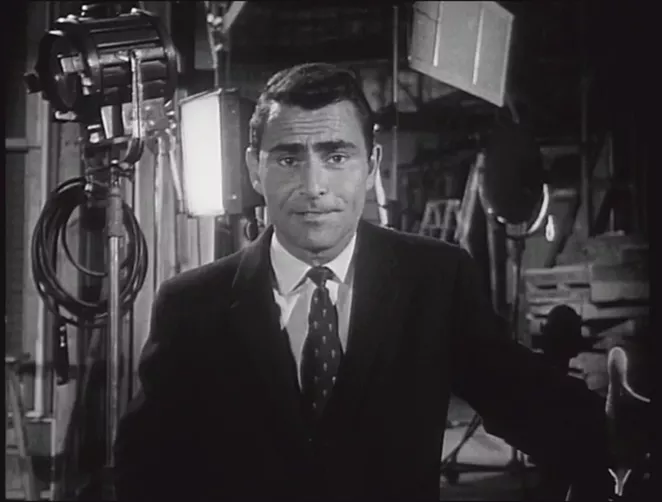 Courtesy of Fathom Events
Rod Serling
The digitally restored episodes being screened are "Walking Distance," "Time Enough At Last," "The Invaders," "The Monsters are Due on Maple Street," "Eye of the Beholder" and "To Serve Man." While fans of William Shatner's scenery-chewing turn in "Nightmare at 20,000 Feet" may be disappointed by the lineup, the selected episodes capture the essence of what made Serling's show a timeless hit.
San Antonians can attend the screening at five theaters:
Cinemark McCreless Market
,
Regal Cielo Vista 18
,
Santikos Silverado 16
,
Regal Huebner Oaks Stadium 14
and
Regal Live Oak 18
.
$6.99-$13.53, 7 p.m. Thursday, November 14, Locations Vary, fathomevents.com.

Get our top picks for the best events in San Antonio every Thursday morning. Sign up for our Events Newsletter.