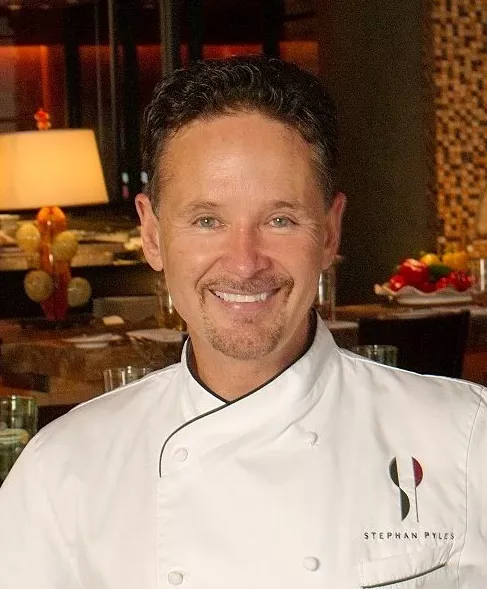 Chef Stephan Pyles will be giving a cooking class from 11 a.m. to 2 p.m. on Oct. 26 at Sustenio, Elian Hotel Resort and Spa.
Pencil in spooky treats with celebrity chef Stephan Pyles on Saturday, October 26. Pyles will offer a cooking class from 11 a.m. to 2 p.m. Oct. 26 at Sustenio at Eilan Hotel Resort and Spa, 17103 La Cantera Parkway.
"In 1997, I filmed a television program in Michoacán, Mexico celebrating Dia de los Muertos," said Chef Stephan Pyles in a press release. "I was so moved by the experience, I have taught an annual cooking classes honoring this rich and beautiful tradition ever since. The ancient religions of Mexico saw death as only one state in an endless cycle of being ... I'm excited to be teaching this class in San Antonio for the first time because the Mexican culture runs through the city's very fiber."
White and red wine tastings will be paired with atole de chocolate, pan de muerto, sopa verde with shrimp ceviche, braised rabbit with chochoyones and mole coloradito, frijoles negros de Santiago, papas Oaxaquenas, cinnamon empanada with praline mascarpone and candied pumpkin and cajeta.
Attendees will also be able to taste the restaurants' special spicy passion fruit margarita.
To reserve your spot, call Sustenio at 210-598-2950. The cost to attend is $75 per person.